Woodstock ***** (1970, The Who, Jimi Hendrix, Janis Joplin, Joe Cocker, Santana, Canned Heat, Joan Baez) – Classic Movie Review 197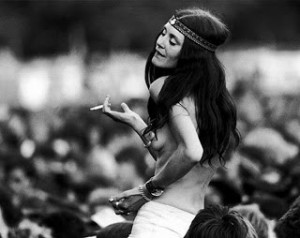 Michael Wadleigh's 1970 music documentary is absolutely fantastic, both for the astounding music and as a treasured time capsule. Released in cinemas to huge audiences and acclaim at the time, it's essential viewing for all rock fans, young or old.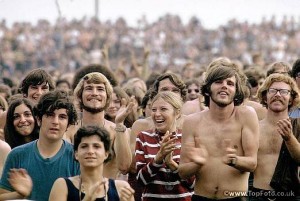 It captures amazing all-time great performances from legendary artistes like The Who, Jimi Hendrix, Janis Joplin, Joe Cocker, Sly and the Family Stone, Crosby Stills Nash, Richie Havens, Jefferson Airplane, Country Joe MacDonald, Sha Na Na, Arlo Guthrie, Ten Years After, John Sebastian, Santana, Canned Heat and Joan Baez.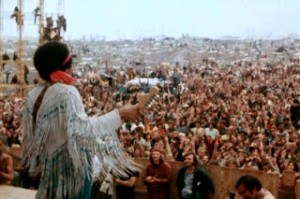 Here is the essential essence of the irresistible original three days of peace, music and love, with director-cameraman Wadleigh chronicling and capturing the mood and spirit, as well as the astonishing acts, of the August 15 – 18 1969 legendary music festival in great style. About 300,00 were expected, astonishing enough, but half a million people turned up, causing huge traffic jams, food shortages and sanitary problems.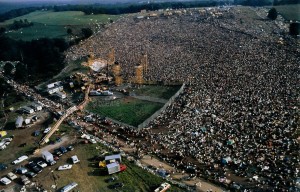 As befits the peace, music and love, there was absolutely no violence, but there were 80 drug arrests, with the police turning a blind eye to marijuana smoking. As that was most everyone, that was a pretty wise decision!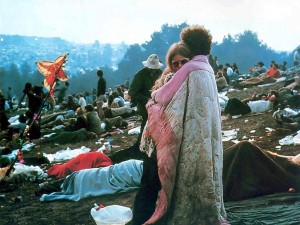 The mother of all pop music festivals, The Woodstock Music and Art Fair was held over 72 tumultuous hours in fields outside the tiny township of Bethel in up-state New York. The music itself is deservedly legendary, and this film treatment of it set new standards for the filming of rock concerts, providing a remarkable record of a unique occasion.
The nudity, with spectators removing wet and muddy clothes (the torrential rain quickly turned the concert grounds into a quagmire) helped to gain it a 15 certificate but seems entirely inoffensive. It originally ran 184 minutes, but the 25th anniversary edition, Woodstock: The Director's Cut (1995), runs 228 minutes with precious extra footage of Hendrix and Joplin. If you have to make a choice, these two are the stars of the show. Joplin was paid only $7,500.
Martin Scorsese and Thelma Schoonmaker are among the many film editors whose Herculean task was to find a coherent, thrilling film from over 200 hours of footage. Job done. Not much more was heard of Wadleigh, though he directed Wolfen in 1981.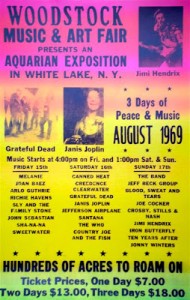 Joni Mitchell couldn't play at the festival, because of her national TV debut on The Dick Cavett Show. But she later wrote the song Woodstock, a hit for Crosby Stills Nash Young (Graham Nash was her boyfriend then). Mitchell said: 'Woodstock was a spark of beauty where half a million kids saw they were part of a greater organism.' Er? Eh?
Part widescreen, with much innovative use of two and three-panel screens, a great success this and much imitated afterwards.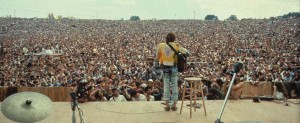 A three-day pass to the festival cost $18, but then most people didn't pay to get in.
New York governor Nelson Rockefeller threatened to send in the National Guard when he saw the size of the crowds. Despite the numbers, the festival was an infamous financial disaster, apart from this movie and the soundtrack album which were huge moneyspinners. Woodstock ventures Inc spent $2,500,000 and recouped only £1,500,000.
Unfortunately, the festival promoters/organisers John Roberts, Michael Lang and Joel Rosenman didn't invest in the film and recordings as they weren't expecting them to be profitable. Nor were Warner Bros with the film. You just never know.
A version of the story is told in Ang Lee's 2009 film Taking Woodstock.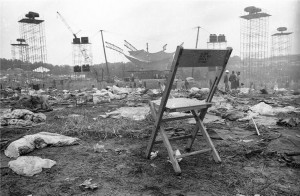 Check out more reviews on derekwinnert.com
© Derek Winnert 2013 Classic Movie Review 197
Check out more reviews on http://derekwinnert.com