Win a Date with Tad Hamilton! *** (2004, Kate Bosworth, Josh Duhamel, Topher Grace, Nathan Lane, Sean Hayes, Gary Cole, Ginnifer Goodwin, Kathryn Hahn) – Classic Movie Review 639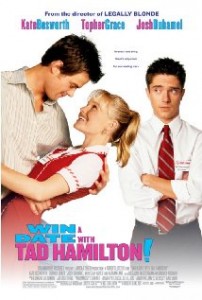 Kate Bosworth stars as West Virginia small-town store girl Rosalee Futch (!), who enters a competition and wins a date with gorgeous movie star Tad Hamilton (Josh Duhamel). The date goes better than expected and they fall for each other. And Tad, looking for a life in the real world, moves to West Virginia, making Rosalee's dream come true. But her kinda-ordinary-looking long-time best friend and co-worker Pete Monash (Topher Grace) is understandably mighty upset because he's deeply but secretly in love with Rosalee.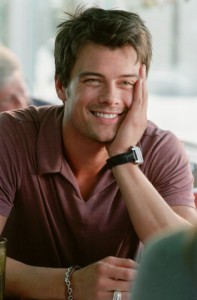 The star trio are very charming and amusing in director Robert Luketic's utterly sweet, nicely made teen 2004 rom-com. Neatly written by Victor Levin, it entertains delightfully in relaxed style but just lacks the continuous rush of funny gags that would have made a cute movie a superlative one.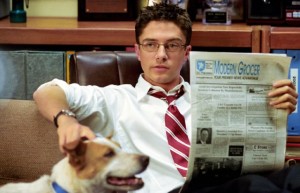 The Win a Date contest was cooked up by Tad's agent, Richard Levy, and his manager, also named Richard Levy, to clean up Tad's bad-boy image. The desperately over-acting Nathan Lane and Sean Hayes seem to be playing in a different film – a gay farce – as Hamilton's manager and agent. But never mind. It's not their fault, of course. They're just doing the comedy relief they were hired for.
Also in the cast are Gary Cole, Ginnifer Goodwin, Kathryn Hahn, Octavia Spencer, Amy Smart, Ren Tristle, Wendy Worthington, Stephen Tobolowsky and Mary Jo Smith.
© Derek Winnert 2014 Classic Film Review 639
Check out more reviews on derekwinnert.com