Willard **** (1971, Bruce Davison, Ernest Borgnine, Sondra Locke, Elsa Lanchester) – Classic Movie Review 4090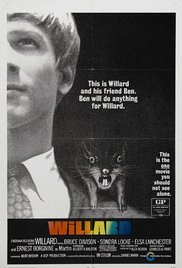 Director Daniel Mann's particularly effective little 1971 chiller about a psychotic teenager stars Bruce Davison as Willard Stiles, who trains a pair of rats called Ben and Socrates for revenge on his enemies, starting with his nasty boss Al Martin (Ernest Borgnine). But Ben gets jealous when Davison transfers his affections to his girlfriend (Sondra Locke).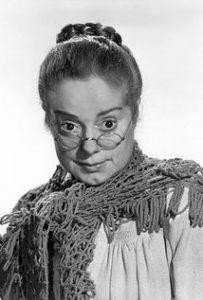 This niftily acted, neatly paced, strangely creepy horror piece scores by knowing what it needs to do and having exactly the right schlocky B-movie feel about it. Davison and Borgnine are ideal, Elsa Lanchester and Locke are considerable assets as Davison's widowed mom Henrietta and girlfriend Joan.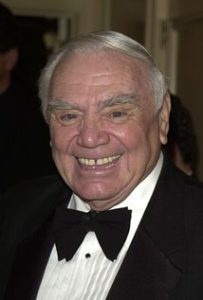 It was a deserved sizeable cinema hit, taking $20 million in the US, though it was a weird one for Bing Crosby to produce. A sequel, Ben, followed in 1972, but without Davison, and there was a remake in 2003 with Crispin Glover and R Lee Ermey.
Gilbert A Ralston's screenplay is based on Ratman's Notebooks by Stephen Gilbert.
Also in the cast are Michael Dante, Jody Gilbert, Joan Shawlee, William Hansen, J Pat O'Malley, John Myhers, Helen Spring, Paula Drake, Almira Sessions, Alan Baxter, Lola Kendrick, Sherry Presnell, Paul Bradley, Bern Hoffman, Minta Durfee, Louise De Carlo, Shirley Lawrence, Arthur Tovey, and Robert Golden.
© Derek Winnert 2016 Classic Movie Review 4090
Check out more reviews on http://derekwinnert