Vampyr [Castle of Doom] ***** (1932, Julian West, Henriette Gérard, Sybille Schmitz, Maurice Schutz, Rena Mandel) – Classic Movie Review 3513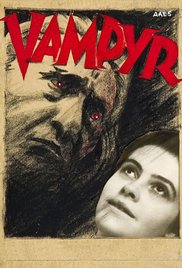 Danish co-writer/ producer/ director Carl Theodor Dreyer's creepy and compelling first sound film from 1932 tells the haunting tale of a callow, supernatural-obsessed drifter called Allan Gray (Julian West), who arrives by night at a lonely secluded riverside inn near the remote village of Courtempierre, Loiret, in France.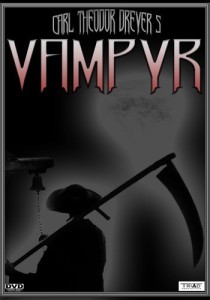 During the night an old man enters his room and tells him 'she must not die'. One of the old man's daughters, Léone (Sybille Schmitz), has been bitten by a vampire and is dying. So Gray and Leone's sister Gisèle (Rena Mandel) must find the vampire – a dead woman called Marguerite Chopin buried in a grave in the cemetery – open the grave and drive a stake through her body to break the curse and save Léone.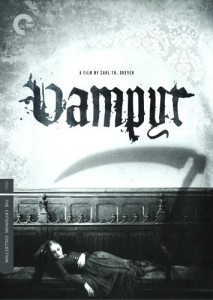 Though battling its obviously low budget, sound problems and the lead actor and most of the cast being non-professional performers, Dreyer imaginatively achieves an extremely atmospheric vampire movie. It is gleamingly and excitingly photographed by Rudolph Maté and Louis Née, with its strange-looking images achieved simply enough by placing a thin gauze in front of the lens as a filter.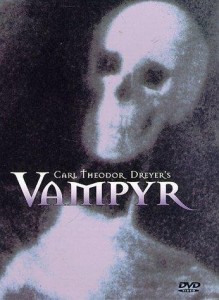 The resulting eerie dreamlike atmosphere is virtually untroubled by plot or dialogue in the spare and spartan screenplay by Christen Jul and Dreyer. This might seem an artistic decision, but, though it is Dreyer's first talkie, it was originally shot as a silent and only later half-dubbed with voice-overs, and scored by Wolfgang Zeller.
One of the all-time great horror movies, it is based on J Sheridan LeFanu's story Carmilla, which also provided the basis for Blood and Roses (1960), Crypt of the Vampire (1964) and The Vampire Lovers (1970).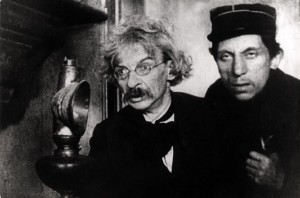 Also in the cast are Henriette Gérard as Die alte Frau von Friedhof (The Old Woman from the Cemetery), Maurice Schutz as Der Schlossherr (The Lord of the Manor), Albert Bras as Der alte Diener (The Old Servant) and Jan Hieronimko as Der Dorfartz (The Village Doctor).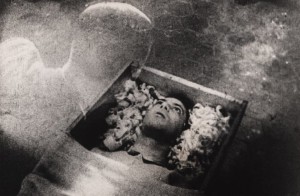 West (real name Baron Nicolas de Gunzburg) was French-born member of the Russian nobility who agreed to back the film financially in exchange for the leading part. He is also credited as co-producer with Dreyer, who preferred to work with non-professional actors so most of the actors are amateurs whom he met on the streets of Paris. Schmitz and Schutz are the sole professional actors.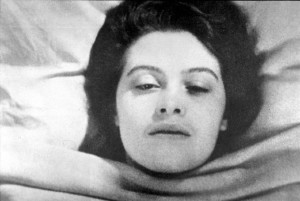 It was dubbed into English, French and German versions. As the actors came from varied backgrounds, some of them in it appear to be speaking their lines phonetically. The film was shot fairly cheaply using an experimental sound process, and the technical quality of the soundtrack is poor. Most versions are composites of the German and French versions, both originally cut by their nation's censors, and no prints of the English version are known to circulate.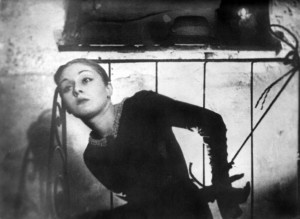 It was shot entirely on location in France and the old castle also served as the lodging for cast and crew. The doctor's abandoned surgery was supposedly achieved by Dreyer breaking jam jars on the floor and then leaving the room shut off for more than a month to attract bugs and insects.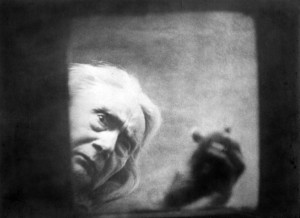 The current DVD edition runs 
© Derek Winnert 2016 Classic Movie Review 3513
Link to Derek Winnert's home page for more reviews: http://derekwinnert.com/