Unfaithful **** (2002, Diane Lane, Richard Gere, Olivier Martinez) – Classic Movie Review 1381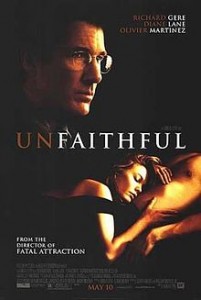 Director Adrian Lyne's sizzling 2002 erotic thriller stars Diane Lane, who finally gets a part truly worthy of her as a rich, lovely, apparently happily married middle-aged suburban wife, who strays into hell when she starts to enjoy an adulterous affair with hunky Frenchman Olivier Martinez, a mysterious book dealer  stranger she encounters by chance in Manhattan.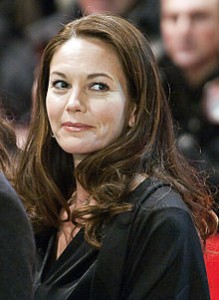 This perfectly handled, scalding movie is in the vein of Lyne's Fatal Attraction (1987), but it is more of a relishably subtle character study and moral dilemma movie than a taut thriller, though it is sleekly and satisfyingly both.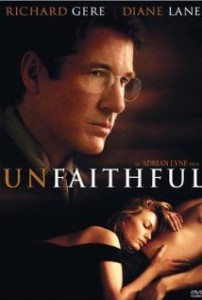 The sexy love scenes shot through smoke, glossy filming and a brilliant payoff are accompanied by a good story and delicious acting all round. Lane is nothing short of  a knockout, Richard Gere gives a subtle, heartrending performance as the cheated-on husband and Malcolm in the Middle's Erik Per Sullivan is ideal as the couple's odd, puzzled little son.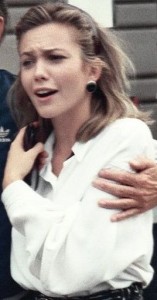 The pace is steady and you have to listen, but it rewards a lot of attention and a little patience and it pays off. Maybe it could have stopped three scenes earlier, but the final images are breathtaking and worth the wait. Lyne shot five different endings, prompted by Fatal Attraction's original ending being rejected by test audiences. After test audiences gave negative reactions to the studio-imposed ending, the studio reinstated Lyne's original ending.
Americanised and modernised, it is successfully adapted by Alvin Sargent and William Broyles Jr from director Claude Chabrol's 1968 French film classic La Femme infidèle (The Unfaithful Wife).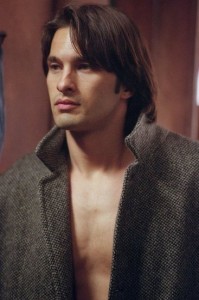 Lane won awards for best actress from America's National Society of Film Critics and the New York Film Critics, and was nominated for a Golden Globe and an Academy Award for Best Actress.
Lyne says: 'I wanted two people who were perfectly happy. I loved the idea of the totally arbitrary nature of infidelity.'
http://derekwinnert.com/fatal-attraction-michael-douglas-glenn-close-classic-film-review-1002/
© Derek Winnert 2014 Classic Movie Review 1381
Check out more reviews on http://derekwinnert.com/