Under the Volcano **** (1984, Albert Finney, Jacqueline Bisset, Anthony Andrews, Katy Jurado, James Villiers) – Classic Movie Review 4123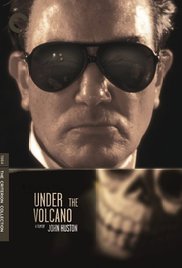 Director John Huston's intensely smouldering 1984 metaphorical drama finds the variable Albert Finney on scalding form, giving a blazing performance as an alcoholic former consul in Thirties Mexico.
Once thought unfilmable, Malcolm Lowry's novel springs to vivid life in Huston's outstanding realisation of his long-cherished plan to film it. There are hints of Graham Greene and Tennessee Williams everywhere, but its still manages to be its own individual thing.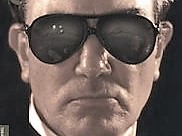 Though Finney is blazing as British consul Geoffrey Firmin, and it is certainly his film, acting-wise, there are good performances too from Jacqueline Bisset as Finney's ex-wife Yvonne and Anthony Andrews as his wandering, idealistic half-brother Hugh.
The film focuses on a day in the life of Geoffrey Firmin, living in alcoholic obscurity in a small southern Mexican town in 1939. The consul's self-destructive behaviour troubles Hugh and his ex-wife Yvonne, who has returned hoping to heal Geoffrey and repair their marriage which she broke when she was unfaithful.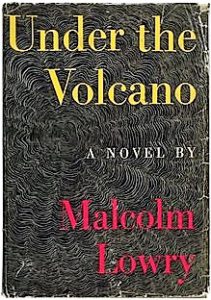 Under the Volcano is downbeat and disturbing, but is recommended for the peerless acting and atmosphere, as well as an exquisitely realised personal project for its maverick director.
Also in the cast are Katy Jurado, James Villiers, Ignacio López Tarso, Dawson Bray, Carlos Riquelme, Jim McCarthy, José René Ruiz, Eliazar Garcia Jr, Salvador Sanchez, Sergio Calderon, Araceli Ladewuen and Emilio Fernandez.
Guy Gallo provides the screenplay, the photography is by Gabriel Figueroa and Alex North provides one of his five scores for Huston. North and Finney were both Oscar nominated, and Finney was voted Actor of the Year by those canny folks behind the London Critics Circle Film Awards (1985), though the perhaps cannier Los Angeles Film Critics tied Finney with F Murray Abraham for Amadeus (1984) for their Best Actor award.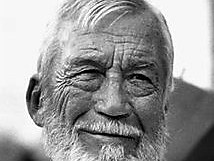 RIP John Huston (1906 – 1987).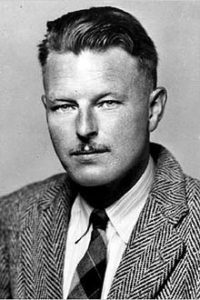 English poet and novelist Malcolm Lowry (1909–1957) is best known for his 1947 novel Under the Volcano, voted number 11 in the Modern Library 100 Best Novels list.
© Derek Winnert 2016 Classic Movie Review 4123
Check out more reviews on http://derekwinnert