Tombstone **** (1993, Kurt Russell, Val Kilmer, Sam Elliott, Bill Paxton, Powers Boothe, Michael Biehn, Charlton Heston, Jason Priestley, Stephen Lang) – Classic Movie Review 4169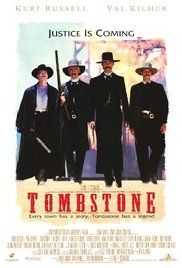 Director George Pan Cosmatos delivers an intriguing, engaging and felicitous reworking of the famous story of the Gunfight at the OK Corral in Tombstone, Arizona, between the Earp brothers, Wyatt, Virgil and Morgan, plus Doc Holliday and the Clanton and McLaury brothers at about 3 pm on Wednesday October 26 1881.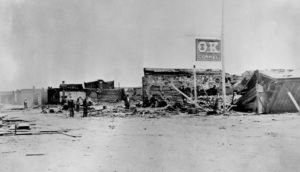 Director Cosmatos marshals this complex, epic Western material into a coherent, driving 1993 film, and he carefully times scenes and painstakingly judges the pace, mood and atmosphere. Kevin Jarre's screenplay is involving and engrossing, with decently written dialogue, winning the struggle to pull off an ensemble story and compress a long tale into a short space and the battle to write strong emotional scenes of love or revenge.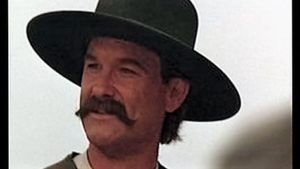 It motors on a series of eye-catching performances from an extremely interesting cast. Replacing Kevin Costner who jumped ship and joined the rival Wyatt Earp (1994), Kurt Russell tries hard and is certainly commanding and awe-inspiring enough as Wyatt Earp. Val Kilmer goes for oddball as Holliday, complete with a weird accent, effete manners and continual coughing in every speech.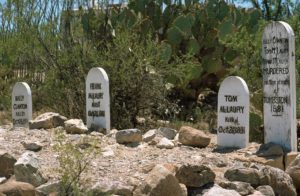 And then there is a stalwart cast of effective actors giving intense performances, headed by Sam Elliott as town Marshal Virgil Earp, Bill Paxton as Morgan Earp, Powers Boothe as snarling gunslinger Curly Bill Brocius, Michael Biehn as Johnny Ringo, Charlton Heston as Henry Hooker, Jason Priestley as Billy Breckinridge, Stephen Lang as Ike Clanton, Thomas Haden Church as Billy Clanton and Jon Tenney as Sheriff Johnny Behan.
However, in this man's man movie, the women have a very hard time. Dana Delany is exceptionally dull as the heroine, Josephine Marcus, and there is not much to do for the other main actresses, Paula Malcomson as Allie Earp, Lisa Collins as Louisa Earp and Dana Wheeler-Nicholson as Mattie Earp.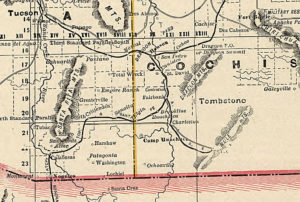 On the other hand, it is a powerful Western yarn with considerable resonance, William A Fraker's cinematography is often startlingly beautiful, Bruce Broughton's score is effective and the production is extremely handsome.

Its directness and lack of pretension are infinitely preferable to Kevin Costner's simultaneously filmed Wyatt Earp (1994), which Tombstone beat in a race to the cinemas. Costing $25 million and grossing $56 million in US cinemas, it was a box office success and it certainly has its admirers, both then and now. However, it does not replace Gunfight at the OK Corral (1957) as the cinema's definitive telling of the tale.
 director's cut.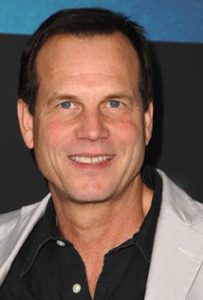 Bill Paxton died on 25 aged 61.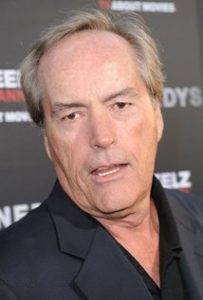 Powers Boothe died on 14 aged 68. He played FBI Agent Wesley Doyle in Bill Paxton's Frailty (2001),  White House Chief of Staff Alexander Haig in Oliver Stone's Nixon (1995), World Security Council in The Avengers (2012) and Senator Roark in Sin City (2005) and Sin City A Dame to Kill For (2014). He also starred in The Emerald Forest, Red Dawn, Deadwood, 24, Southern Comfort, Rapid Fire, Extreme Prejudice, and Sudden Death (1995).
© Derek Winnert 2016 Classic Movie Review 4169
Check out more reviews on http://derekwinnert