Titus *** (1999, Anthony Hopkins, Jessica Lange, Matthew Rhys, Alan Cumming, Colm Feore) – Classic Movie Review 5264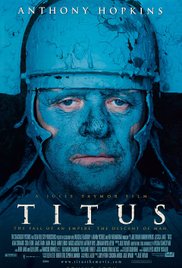 Writer/ producer/ director Julie Taymor's 1999 film stars a commanding Anthony Hopkins, as the Roman general Titus, generously pays his dues to the Bard in this strak, sterling, gory effort at a movie version of William Shakespeare's most repellent play, Titus Andronicus.
The victorious Roman general returns home to celebrate his victory over the Goths, bringing their queen as a hostage. The cast, production and direction are stylish, convincing and first rate. But, despite all the attempts to jolly things up (psychedelic dream sequences, anachronisms, dancing and drag, Hopkins's vocal pyrotechnics), it is still a long, difficult, and gruelling haul.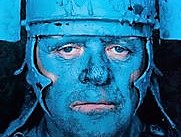 It also stars Jessica Lange as Tamora, Matthew Rhys as Demetrius, Jonathan Rhys Meyers as Chiron, Alan Cumming as Saturninus, Colm Feore, Angus Macfadyen, Laura Fraser, James Frayn, Osheen Jones, Kenny Doughty, Blake Ritson, Harry Lennix, Colin Wells, Constantine Gregory and Dario D'Ambrosi.
© Derek Winnert 2017 Classic Movie Review 5264
Check out more reviews on http://derekwinnert.com