Theo & Hugo [Théo et Hugo dans le même bateau] **** (2016, Geoffrey Couët, François Nambot) – Movie Review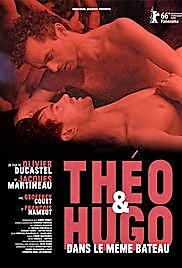 The daring and brilliant Theo & Hugo is a lovely French boy meets boy film, very sweet, touching, funny and warm-hearted. With its mix of romance and comedy, you could just about call it an offbeat gay romcom, though that might give the wrong impression.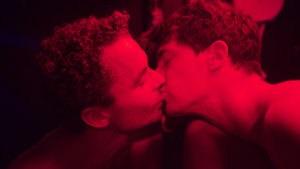 Unlikely most romcoms, it plays for real. Well, it starts off in the harsh, stark, naked reality of a gay sex club, where anonymous sex replaces dialogue. (Easy to write this sequence, I guess, but a lot more difficult to film it, I imagine.) We could be in Cruising territory or Looking for Mr Goodbar, but happily we are not.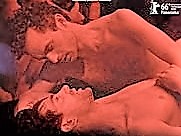 Theo & Hugo is a love story, a tale of the unexpected, which finds acclaimed film-making duo Olivier Ducastel and Jacques Martineau (Côte d'Azur) making their riskiest film to date, thrillingly shot in a hauntingly atmospheric empty Paris at night and playing out almost in real time.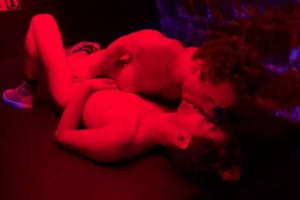 There is a bit too much of the sex club at the start, maybe, but otherwise Theo & Hugo is perfect. Kudos to Ducastel and Martineau, yes, but even more to the actors (cast after seeing a casting call on Facebook) who make it work so magically.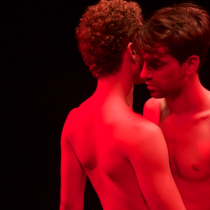 Whether naked or better still with their clothes on, Geoffrey Couët and François Nambot are great as Theo & Hugo. They manage to make the best moments in the film the ones where they are just staring at each other, gazing into one another's eyes. You really do understand why they fall truly, madly, deeply, instantly for each other.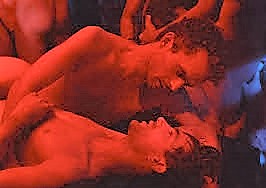 One of the most effective support turns comes from real doctor Claire Deschamps, playing the intern who explains about HIV PEP treatment in the film.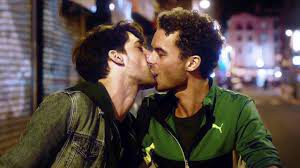 The original title of Théo et Hugo dans le même bateau (Theo and Hugo in the Same Boat) refers to Jacques Rivette's Celine and Julie Go Boating (1974). Theo & Hugo also pays homage to Agnès Varda's Cleo from 5 to 7 (1962), which also runs almost in real time.
© Derek Winnert 2016 Movie Review
Check out more reviews on http://derekwinnert