The World's Greatest Athlete *** (1973, Jan-Michael Vincent, John Amos, Tim Conway, Roscoe Lee Browne, Billy De Wolfe, Nancy Walker, Vito Scotti) – Classic Movie Review 1601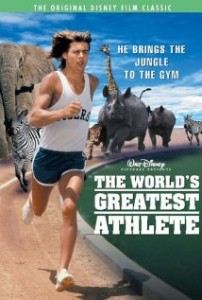 The young, fresh-faced, rippling-muscled Jan-Michael Vincent stars in Walt Disney's bright and lively 1973 Tarzan-style adventure. As Vincent said: 'It sounds like a typical "Me Nanu, you Jane" movie, but it's far more interesting than that.'
The 29-year-old Vincent plays Nanu, a sweet-natured African jungle boy with amazing athletic abilities – he can outrun was a cheetah! John Amos co-stars as Coach Sam Archer, an American college coach who travels to Africa on safari with his hopelessly stupid assistant Milo Jackson (Tim Conway) and discovers Nanu. They then trick the boy into coming back to America with them and his pet Bengal tiger Harri. There in the US, the kid excels in sports and competes to become the world's fastest man running on two bare feet.

Vincent's winning performance is fast and furious, while co-stars Amos, Conway, Roscoe Lee Browne, Billy De Wolfe (in his final film), Nancy Walker, Vito Scotti, Leon Askin, Ivor Francis, Liam Dunn, Don Pedro Colley, Danny Goldman, Frank Gifford (as himself, announcer) and Dayle Haddon as Jane help things out too.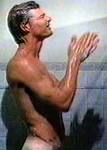 The typical Disney-style live-action comedy is amusingly written by Gerald Gardiner and Dee Caruso and adroitly handled by Robert Scheerer and the actors. Marvin Hamlisch provides a pleasing score and the visual effects when coach Conway is miniaturised to three inches are special for their day. These scenes were expensive to shoot because of the cost of constructing enormous props. The gigantic telephone cost $7,900 to make while the woman's handbag and its stuff totalled $15,000.

The world premiere was held at the RKO Radio City Music Hall in Manhattan, the 15th Disney film launched there, celebrating Disney's 50th year of producing movies.
Scenes featuring Zambia were shot at the then 487-acre Lion County Safari Park south of Disneyland in Southern California. The jungle sequences were shot at the Caswell Memorial State Park, near Ripon, California. That is really Vincent swimming but the sport stunts and athletic feats were performed by body doubles and stunt men.
Billy De Wolfe died of lung cancer on , aged 67.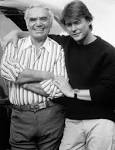 Vincent is best known as helicopter pilot Stringfellow Hawke on the US TV show Airwolf (1984–1986) with Ernest Borgnine and as the star of John Milius's 1978 surfing epic Big Wednesday, as well as Buster and Billie (1974). He was the highest paid actor in American television for Airwolf, rumoured to be $200,000 per episode. A notable exception to the sharp downward trend in Vincent's post-Airwolf career is his small role in the acclaimed independent film Buffalo '66 in 1998. He was 70 on July 15 2014 and has made no films since 2004.
http://derekwinnert.com/big-wednesday-classic-film-review-321/
http://derekwinnert.com/buffalo-66-1998-vincent-gallo-classic-film-review-1074/
© Derek Winnert 2014 Classic Movie Review 1601
Check out more reviews on http://derekwinnert.com/