The Thomas Crown Affair **** (1999, Pierce Brosnan, Rene Russo, Denis Leary, Faye Dunaway, Ben Gazzara, Frankie Faison, Fritz Weaver) – Classic Movie Review 2230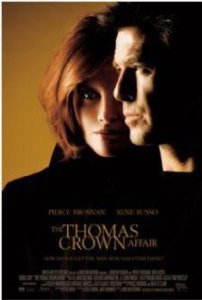 Two incredibly well-preserved middle-aged people, one a billionaire art-thief (Pierce Brosnan), the rich and successful playboy Thomas Crown, the other a brilliant and seductive insurance investigator (Rene Russo), play a high-stakes game of cat and mouse in director John McTiernan's glossy 1999 romantic thriller. This remake of the Sixties chic favourite is a highly amusing and enjoyable 90s update, very slickly done.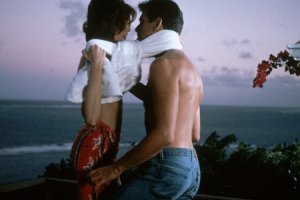 Along the way, they get their kit off, fall in love to the strains of Sting's Windmills of Your Mind, go on luxury holidays and meet interesting people (weirdly nice cop Denis Leary, strangely haunted psychiatrist Faye Dunaway, who starred in the original of course). Also in the cast are Ben Gazzara, Frankie Faison, Michael Lombard, James Saito, Esther Canadas, Fritz Weaver as John Reynolds, Charles Keating, Mark Margolis, Dominic Chianese, Ritchie Coster, Gregg Bello and John P McCann.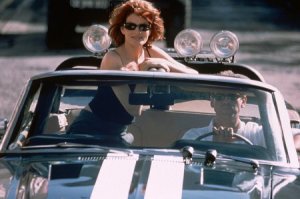 It is slightly bewildering that anyone would want to remake the 1968 time capsule flim-flam flick, but it is groovy to see a heist caper-comedy thriller again, and this is a thoroughly professional job. Provided that you can accept a plot that has more holes than a Polo mint factory, and an obviously tacked on happy ending, it is a pleasant time-filler.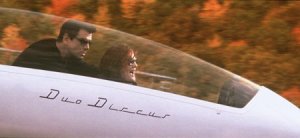 This time there are no split screens, erotic chess game, Noel Harrison, and of course no Steve McQueen though. The original was the essence of cool; these players just look desperate to please when they turn up the sexual heat. But, otherwise, Brosnan and Russo do a grand job.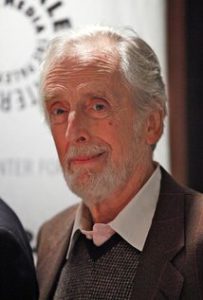 RIP Fritz Weaver (1926 – 2016).
© Derek Winnert 2015 Classic Movie Review 2230
Check out more reviews on http://derekwinnert.com/