The Third Man ***** (1949, Orson Welles, Joseph Cotten, Alida Valli) – Classic Movie Review 170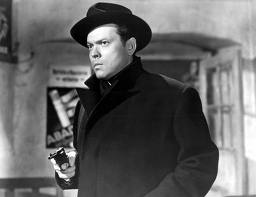 'In Italy for 30 years under the Borgias they had warfare, terror, murder and bloodshed, and they produced Michelangelo, Leonardo da Vinci and the Renaissance. In Switzerland they had brotherhood and 500 years of democracy and peace and what did they produce? The cuckoo clock.' – Harry Lime.
Director Carol Reed's legendary 1949 haunting thriller masterwork was the winner of the Palme d'Or at Cannes in 1949 and the Bafta for Best British Film in 1950. It makes a glorious job of filming Graham Greene's famous story about a boozy, washed-up American pulp cowboy author called Holly Martins (Joseph Cotten) searching for his mysterious black marketeer old buddy Harry Lime (Orson Welles) in World War Two-ravaged Vienna.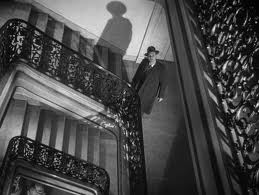 In a Vienna divided into sectors by the victorious allies, supplies are low, crime is rife, life is cheap. Just the place for a man like Harry Lime to prosper.
But Martins finds the first news isn't good. Lime, who's been tampering with penicillin for profit, is dead, supposed in a bizarre traffic accident. Mmm, that's odd. Worried about inconsistencies in reports from Lime's friends and colleagues, Martins decides to investigate. But finally, the much talked about, highly elusive Harry Lime appears alive and well magically from the shadows, smugly smiling and oozing evil, like a malignant spirit.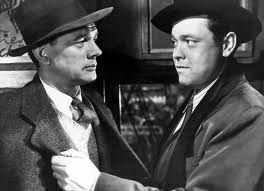 In a tour-de-force performance Cotten subtly, quietly and intensely buttonholes the attention, backed up in his scenes with help from dependable British worthies Trevor Howard (as the British major), Bernard Lee (as his sergeant) and Wilfrid Hyde White (as Mr Crabbin, an amalgamation of the Charters and Caldicott characters in the original script), as well as alluring, smouldering Alida Valli, as the femme fatale Anna Schmidt.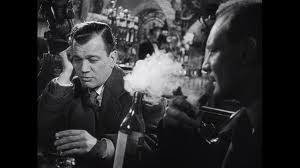 Reed directs this British classic with great style and feeling, conjuring up some of the cinema's most magical set pieces, among them the visit to the ferris wheel (built 1897), Welles's cuckoo clock speech, the celebrated chase through the city's sewers and the surprise, bravura-shot conclusion which seems to go on for ever. Reed shows a lot of nerve and it pays off big time.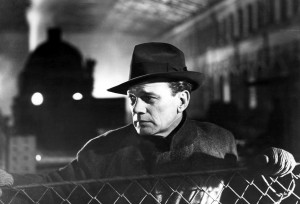 Other essential highlights include Anton Karas's superb famous zither-dominated score and Robert Krasker's eye-catching, shadowy, noirish Oscar-winning cinematography (deplorably the film's only Oscar). Without these two vital contributions, the movie would be so much more ordinary, not much more than just another thriller. They help propel it to greatness.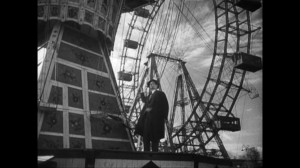 The Lime character is based on British double agent Kim Philby, Greene's boss in the British Secret Intelligence Service in the war.
Lime's hands groping through the sewer to freedom are in fact director Reed's.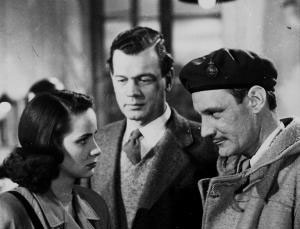 Lucky to get the role as he was considered box-office poison by producer David O Selznick, Welles nevertheless acted like a prima donna. He arrived belatedly in Vienna, then refused to do several scenes in the filthy sewer, so body doubles were used, with assistant director Guy Hamilton standing in, and later sewer set reproductions had to be built back in the studio in the UK. Contrary to legend, Welles didn't direct any of the film and the only script contributions from him were improves about stomach pains and the cuckoo clock speech.
The British original runs 104 minutes but Selznick's much-tampered-with US version only 93 minutes.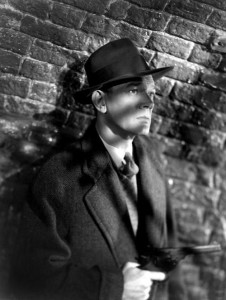 Also in the cast are Paul Hoerbiger, Ernst Deutsch, Siegfried Breuer, Erich Ponto and Paul Carpenter.
The tunnels in the film are part of the Wienkanal that takes the River Wien through Vienna to the Danube. Daily tours operate through the canal system, with events held to celebrate the film, so you can join in.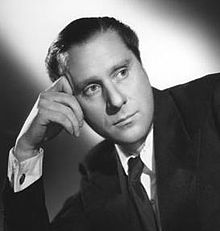 In 1953 Reed became only the second British film director to be knighted for film-making. Graham Greene said that Reed is 'the only director I know with that particular warmth of human sympathy, the extraordinary feeling for the right face in the right part, the exactitude of cutting and the power of sympathising with an author's worries and an ability to guide him.' Michael Powell added that Reed 'could put a film together like a watchmaker puts together a watch.'
From December 2014 to May 2015, DeLuxe Media painstakingly oversaw the film's splendid 4K restoration from a master negative located at the BFI. It's back in cinemas on June 26 2015 and on DVD on July 20.
© Derek Winnert 2013 Classic Movie Review 170
Check out more reviews on http://derekwinnert.com/