The Taxi Dancer ** (1927, Joan Crawford, Owen Moore, Douglas Gilmore, Marc McDermott) – Classic Movie Review 4970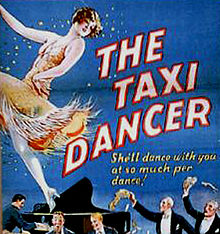 Joan Crawford gets top billing as star for the first time as Joslyn Poe, who dances her way from her poor Virginia background to struggling for success in New York in this semi-provocative pre-talkie romantic drama, with some risible inter-titles.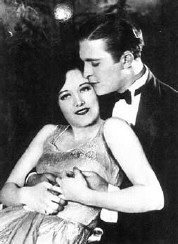 Owen Moore and Douglas Gilmore play card shark gambler Lee Rogers and dancer James Kelvin, who are among the dodgy men Joslyn encounters on the way to the Great White Way. Gertrude Astor plays chorus girl Kitty Lane, who introduces her to the dodgy men.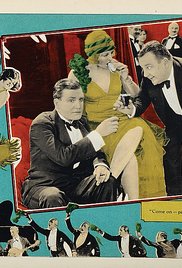 Director Harry Millarde's minor, rather hard-going 1927 MGM silent movie is amusing as a campy curio but is now mainly of interest only for the star's curious fans.
Also in the cast are Marc McDermott, Rockliffe Fellowes, William Orlamond, Claire McDowell and Bert Roach.
A taxi dancer is a paid dance partner hired on a dance-by-dance basis. Taxi-dance hall patrons usually bought tickets for ten cents a dance.
Barbara Stanwyck also plays a taxi dancer in Ten Cents a Dance (1931).
© Derek Winnert 2017 Classic Movie Review 4970
Check out more reviews on http://derekwinnert.com