The Shawshank Redemption ***** (1994, Tim Robbins, Morgan Freeman, Bob Gunton, James Whitmore) – Classic Movie Review 7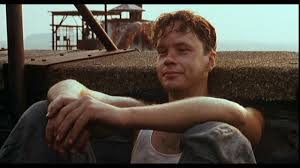 Is this the best movie made from a Stephen King bestseller? Yes it is – though anybody who sat through Graveyard Shift, Needful Things, Sleepwalkers, The Dark Half and Cujo (I speak as one who has) might not think that's saying very much. But I believe it beats even the three aces in the King pack, the great The Shining, Misery and Stand By Me.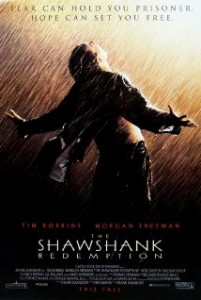 The formidably talented Tim Robbins moves to take the mainstream high ground as Andy Dufresne, a resourceful but put-upon everyman sort of hero; you know the one who'd probably have been played by James Stewart or Paul Newman in days of yore. He is sent to a jail for a crime he naturally didn't commit, and folks, this jail is so beyond reform it needs pulling down.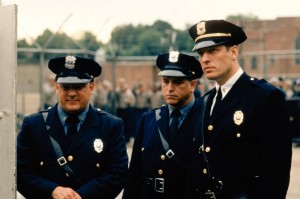 But this is the 1940s, and wardens enjoy a nice line in sadism and the other prisoners a cheery line in violation, so poor old Robbins isn't having a good time at all. But he's befriended by canny prisoner Red Redding (Morgan Freeman), who teaches him survival, and soon he's helping old Brooks Hatken (James Whitmore) run the prison library – a best supporting Oscar-winning performance this if ever I saw one. He also helps the warden (a rousing portrait of evil by Bob Gunton) with his tax returns and things start getting a little better before they start getting an awful lot worse.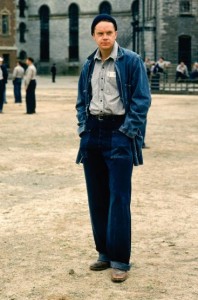 This is that rare beast – the dark-toned heartlifter. After you have suffered for so many years in jail with Robbins, you are sorely in need of a happy ending and there looks no way the film-makers can deliver one. The story, based on King's 1982 novella Rita Hayworth and the Shawshank Redemption, is the purest fantasy hokum, as you might expect from this source, but the game is played in deadly earnest.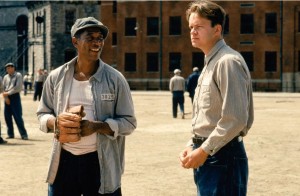 I thoroughly enjoyed following the film's clues and red herrings to try to find how on earth Robbins could get out, and the clues are all there in best Agatha Christie style, so you will kick yourself if you don't puzzle it out. The ending is simply a joy, implausible and just a little bit subversive. And the film's satisfyingly unlike most of the Hollywood mainstream output, with not a special effect, alien or teenage nerd in sight.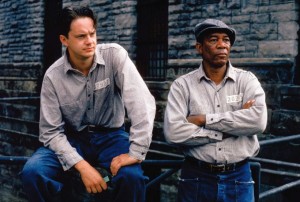 The acting is absolutely winning and the movie is beautifully crafted, with breathtaking sets and startling photography from brilliant British cameraman Roger Deakins. Maybe Robbins is too cerebral, too intelligent or just too darned tall (he's 6'5") ever to become a truly popular actor, but it sure won't be for want of trying (and he did go on to win a Best Supporting Actor Oscar for Mystic River in 2004).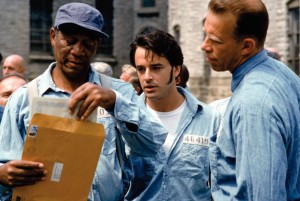 If there had been any justice, this tough film for adults who like their fun rough would have been an American box-office smash, but the Americans much didn't take to it. I had hoped the Brits would hit the cinema queues in droves and prove that we have got better taste and be redeemed, but that didn't happen either.
However, the film went on to be a big hit on video and DVD, and a huge cult success, and it is always the number one favourite movie on the IMDb. There were seven Oscar nominations but, shamefully, no wins at all, and Robbins and Whitmore were not even nominated.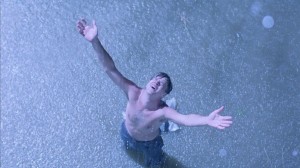 Finally, let us end with lots of praise for both the beautifully crafted screenplay and direction of Frank Darabont, who went on triumphantly to film another Stephen King prison-set movie, The Green Mile, in 1999.
On 14 October 2014 Shawshank celebrates the 20th birthday of its release.
http://derekwinnert.com/the-green-mile-classic-film-review-277/
http://derekwinnert.com/mystic-river-classic-film-review-468/
© Derek Winnert 2013 Classic Movie Review 7
Check out more reviews on http://derekwinnert.com/