The Sea Gull **** (1968, James Mason, Vanessa Redgrave, Simone Signoret, David Warner, Harry Andrews, Denholm Elliott, Ronald Radd, Eileen Herlie, Alfred Lynch) – Classic Movie Review 4375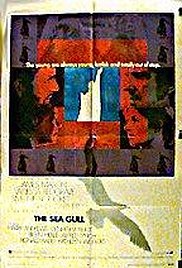 With this cast and crew you expect miracles of posh film drama, and that's by and large what you get. James Mason is outstanding as successful novelist Trigorin in director Sidney Lumet's fine, faithful, though naturally long (141 minutes) and of course gloomy 1968 screen version of the world-famous Anton Chekhov classic play.
With lush cinematography by Gerry Fisher, it is a beautifully photographed, painstaking adaptation (by Moura Budberg) of Chekhov's great work for the theatre, shot in autumn at a picturesque lakeside in Sweden.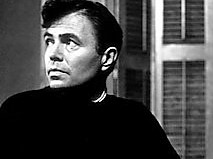 Mason had worked with Lumet before on The Deadly Affair (1966), and so had Simone Signoret, who plays the aging actress Arkadina, who pays a summer visit to her brother Sorin (Harry Andrews) and son Konstantin on a 19th century rural Russian country estate. And for those who have forgotten, just look how good an actor the young David Warner (once the definitive Hamlet of his generation) is as Konstantin, the sensitive playwright, a reflection, surely of Chekhov himself.
The Sea Gull is essential, upmarket literary viewing, done with style by people who clearly care and have the abilities to show it on screen. Lumet is a past master of transferring plays successfully to film – even his first film was the definitive version of a TV play, Twelve Angry Men. He handles the theme of 19th-century Russian passions capably and with flair, and the exquisite cinematography, the stunning location and the resolute acting of the distinguished cast are the other main ingredients the film has to offer.
It also stars David Warner, Denholm Elliott, Ronald Radd, Eileen Herlie and Alfred Lynch. Also in the cast are Kathleen Widdoes, Frej Lindqvist and Karen Miller.
© Derek Winnert 2016 Classic Movie Review 4375
Check out more reviews on http://derekwinnert.com