The Omen **** (2006, Liev Schreiber, Julia Stiles, Mia Farrow, Seamus Davey-Fitzpatrick) – Classic Film Review 248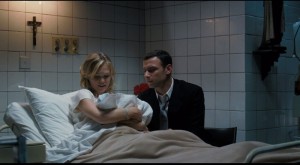 Arguably we didn't need a remake of the stupendous 1976 chiller classic. But this slick and exciting 2006 horror thriller is unexpectedly good, a whole load better than could possibly have been imagined. A respectful, fairly faithful remake, it was it released on 06/06/06, a gimmick in line with the film's satanic plot.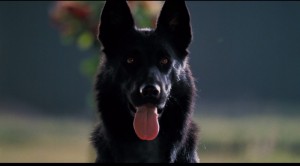 Liev Schreiber is first-rate in Gregory Peck's old role as Robert Thorn, the American ambassador in London who finds his son Damien (Seamus Davey-Fitzpatrick) is the Antichrist. He's been secretly swapped for his stillborn child at birth at 6.00am on 6 June in Rome, and has the Devil's mark of 666.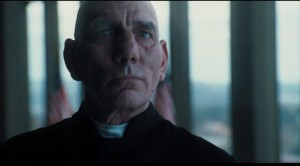 Although nobody else is quite as classy as he is, hammy David Thewlis and Pete Postlethwaite go out in style as Keith Jennings  and Father Brennan, and Mia Farrow is super as the boy's nanny and the housekeeper Mrs Baylock, an agent of the Devil.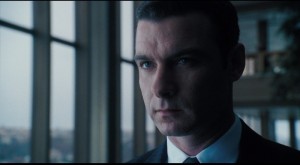 Mysteriously, Julia Stiles gets top billing as Schreiber's wife Katherine, although she's got far less to do – as all who remember Lee Remick in the 1976 original will know.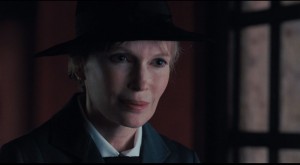 It's a slight pity about the Prague location filming: it really looks nothing like London at all!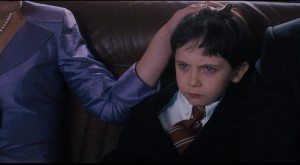 Harvey Stephens, who played the boy in 1976, has a cameo as a tabloid reporter.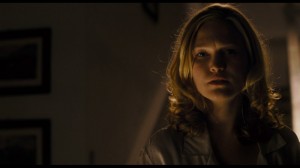 Again it's very smartly written by original screenwriter David Seltzer and slickly directed, this time by John Moore, the efficient film maker of Behind Enemy Lines (2001), Flight of the Phoenix (2004), Max Payne (2008) and A Good Day to Die Hard (2013). Moore was keen to make the film as the 1976 original is among his all time favourite movies.
The film made a worldwide $120million from a lowish $25million budget and so was a neat box-office hit. Some critics bizarrely attacked the movie for following the original too closely but most praised Moore's impressive visuals and the strong cast.
http://derekwinnert.com/the-omen-1976-classic-film-review-247/
http://derekwinnert.com/max-payne-2008-mark-wahlberg-classic-film-review-783/
http://derekwinnert.com/flight-of-the-phoenix-2004-dennis-quaid-classic-film-review-1087/
© Derek Winnert 2013 Classic Movie Review 248
Check out more reviews on http://derekwinnert.com/