The Omega Man **** (1971, Charlton Heston, Rosalind Cash, Anthony Zerbe) – Classic Movie Review 4055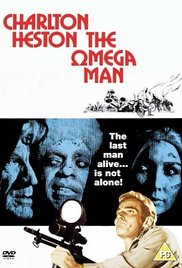 Charlton Heston finds a useful role in this atmospheric and pretty creepy 1971 Twilight Zone-type zombie sci-fi thriller, as Army doctor Robert Neville, one of the last men alive after a germ war between Russia and China. This Christ-like saviour figure is immune to the bacteria destroying other rotting survivors led by a crazed ex-newscaster called Matthias, played Anthony Zerbe in a lively turn.
Producer Walter Seltzer ensures a good-looking production, shot by Russell Metty in oddly muted colour (Technicolor), with an intelligent screenplay by John William Corrington and Joyce M Corrington and short bursts of convincing, understated action, plus an ageing Heston still handsomely heroic at the helm. It all adds up to an intriguing and involving if not quite fully unrealised movie that could do with more highspots and some added genre thrills.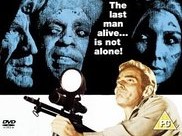 It is also a pity that director Boris Sagal has problems with the pace, but otherwise this is a very good, generally thoughtful and compelling movie. Also in the cast are Rosalind Cash, Paul Koslo, Lincoln Kilpatrick, Eric Laneuville, Jill Giraldi, Anna Arie, , Brian Tochi, Deveren Bookwalter and John Dierkes.
It is based on Richard Matheson's1954 novel I Am Legend, previously filmed as The Last Man on Earth in 1964 with Vincent Price and remade again in 2007 as I Am Legend with Will Smith.
Comfortingly, it's set in Los Angeles in 1975 and we're still here.
© Derek Winnert 2016 Classic Movie Review 4055
Check out more reviews on http://derekwinnert