The Manxman *** (1929, Anny Ondra, Carl Brisson, Malcolm Keen) – Classic Movie Review 574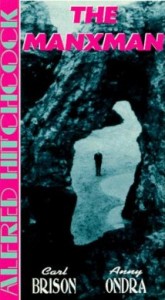 Alfred Hitchcock's ninth film and final silent movie from 1929 stars Anny Ondra (who also appeared in Hitch's famous next picture, Blackmail, the first British talkie) as Kate Cregeen, the woman in the middle of a romantic tussle between seaman Pete Quilliam (Carl Brisson) and barrister Philip Christian (Malcolm Keen).
The twist is that, though from different backgrounds, the fisherman and the rising young lawyer grew up as brothers lifelong friends on the Isle of Man and now have fallen in love with the same woman.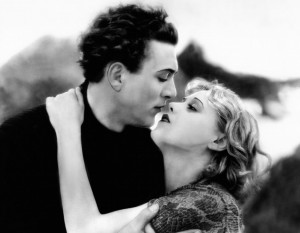 Fisherman Pete wants to marry Kate, the landlord's daughter at the local inn, but Kate's father (Randle Ayrton) doesn't think he's good enough for her. Pete leaves the island to seek his fortune abroad and entrusts Kate to lawyer Philip, but the two start to fancy each other and betrayal is in the air.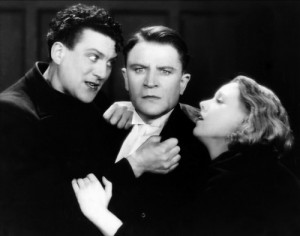 The Manxman is mainly of historical fascination now because of its over-the-top, silent-acting performances and the dated story – and there is not too much of the Master's famed personal touch in evidence. But, on the other hand, for film buffs, it is easy to get into the mood of the performances and old-style passions, and the film can be enjoyed as a fascinating example of artful silent cinema story telling, fluently handled by Hitchcock in images alone with the help of only a few intertitles.
Even key moments when Kate reveals she is going to have a baby are handled solely visually. Emoting impressively, Ondra's silent acting was state of the art in 1928. And it helps enormously that many of cinematographer Jack E Cox's visuals are quite beautiful and startling.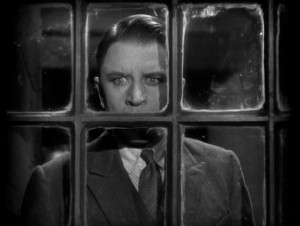 'The only point of interest is that it was my last silent one. It was a very banal picture,' said Hitchcock, who might be surprised by its reputation today.
The screenplay by Eliot Stannard is an adaptation of a then famous book by Sir Hall Caine, filmed before in 1916.
It was beautifully restored by Studio Canal and re-released in theatres in 2012 with a running time of
© Derek Winnert 2013 Classic Film Review 574 derekwinnert.com