The Lord of the Rings: The Fellowship of the Ring ***** (2001, Elijah Wood, Ian McKellen, Orlando Bloom, Viggo Mortensen) – Classic Film Review 26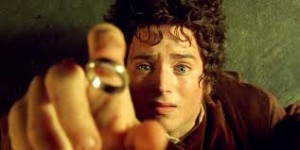 The Fellowship of the Ring is the must-see first part of the £300million adaptation of J R R Tolkien's magic fantasy adventure trilogy of novels, The Lord of the Rings. In a huge financial gamble, all three Tolkien films were made back-to-back in New Zealand by inspired director Peter Jackson, who kept the faith with Tolkien and turned out to be the perfect director for the project.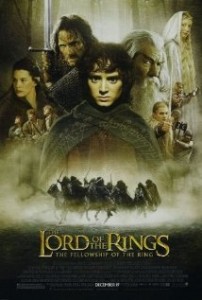 Tolkien's epic fantasy masterpiece chronicles the quest of a tiny hobbit (Elijah Wood in the movie) from The Shire to destroy a magical ring of vast power before it falls into evil hands. He sets off with eight buddies to Mount Doom to tackle the ring and the dark lord Sauron. On screen, this wizard battle between good and evil provides the most splendid and thrilling adventure entertainment, and the film's huge budget is up there on screen in the fantastic special effects, vast crowd scenes, striking sets and enormous battles.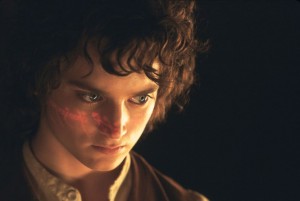 Heading an absolutely ideal cast are Wood, who is smashing as the young hobbit hero Frodo Baggins, Ian McKellen just perfect as the wizard Gandalf and Ian Holm super as old Bilbo Baggins, as well as Liv Tyler (Arwen), Cate Blanchett (Galadriel), Viggo Mortensen (Aragorn), Sean Bean (Boromir), Sean Astin (Sam Gamgee), Dominic Monaghan (Merry), Billy Boyd (Pippin), John Rhys-Davies (Gimli), Orlando Bloom (Legolas), Andy Serkis (Gollum), Hugo Weaving (the elf lord Elrond) and Christopher Lee (Saruman).
A now legendary cast, all are great choices and give first-rate performances in this splendid, unmissable movie experience, handled with the utmost confidence, skill and imagination by Jackson.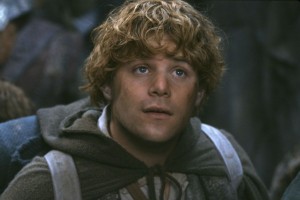 On the advice of his young son, a Tolkien fan, Mortensen took over the role of Aragorn at a couple of days' notice after Jackson decided to replace Stuart Townsend after a week's shooting.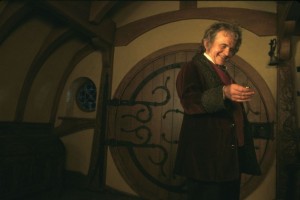 The Fellowship of the Ring opened to widespread critical acclaim, took $860 million at box offices worldwide and was nominated for 13 Oscars, winning four: Best Cinematography (Andrew Lesnie), Best Original Score (Howard Shore), Best Makeup (Peter Owen, Richard Taylor) and Best Visual Effects (Jim Rygiel, Randall William Cook, Richard Taylor, Mark Stetson).
The Special Extended DVD Edition has over 30 minutes of new and extended scenes added by Jackson, with new music by composer Howard Shore, and runs a massive 208 minutes. The Lord of the Rings: The Two Towers followed in 2002 and The Lord of the Rings: The Return of the King in 2003.

Cinematographer Andrew Lesnie, whose career spanned nearly 40 years and included all of The Lord of the Rings and The Hobbit films, as well as Rise of the Planet of the Apes and I Am Legend, died of a heart attack on 27 April 2015, aged 59.
http://derekwinnert.com/the-lord-of-the-rings-the-two-towers-classic-film-review-33/
http://derekwinnert.com/the-lord-of-the-rings-the-return-of-the-king-classic-film-review-34/
© Derek Winnert 2013 Classic Movie Review 26
Check out more reviews on http://derekwinnert.com