I Am Legend **** (2007, Will Smith, Alice Braga, Charlie Tahan) – Classic Movie Review 540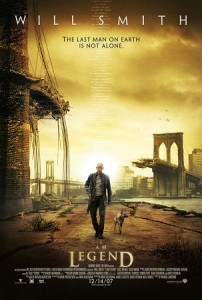 This 2007 third adaptation of Richard Matheson's classic post-apocalypse horror novel makes an awesome job of capturing the haunting nature of the novel, while providing riveting entertainment. As with the previous screen versions, The Last Man on Earth in 1964 with Vincent Price and The Omega Man in 1971 starring Charlton Heston, the film has a truly unnerving first half.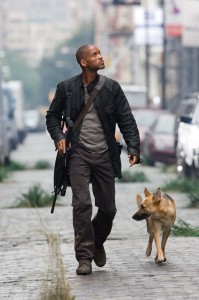 Will Smith stars as New York scientist Robert Neville who thinks he's the last person left alive after a devastating plague has wiped out Earth's population – a genetically-engineered cancer cure has gone terribly wrong. As he scours a deserted Manhattan for food or other survivors, he goes slowly more gaunt and insane while being stalked by flesh-eating, virus-ridden creatures that shun daylight. Obviously, they're vampires in all but name.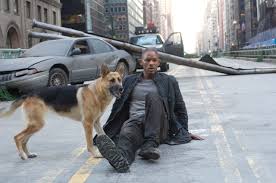 A gym-fit Smith scintillates in what's virtually a solo tour-de-force, the bursts of action thrill and director Francis Lawrence (whose only previous movie was the underrated Constantine) keeps faith with one of cinema's great sci-fi stories.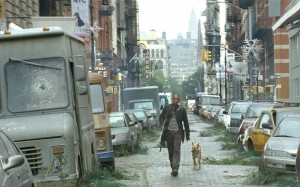 It is hard not to be awed by this smart, eerie, glossy movie, obviously done on a mega-budget ($150 million). They had to shut down New York and cover it with weeds and trash to make it! The money's all up there on screen. The multitude of flashy CGI special effects dazzles the eye and the production's marvellously atmospheric in a great-looking movie.
Only the cod religious ending disappoints. It goes for an inspiring, heartbreaking climax but alas makes little sense.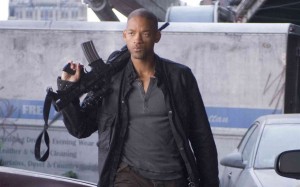 If anyone was jittery about financing such an austere and intelligent film to the tune of $150 million, they need not have worried. It took over $250 million at the US box office alone. The Will Smith factor seems unassailable. In 2007 he was the only dead-cert at the cinema box office.
It runs 
Lawrence directed The Hunger Games: Catching Fire in 2013.
©Derek Winnert 2013 Classic Film Review 540
Check out more reviews on derekwinnert.com