The Lodger (A Story of the London Fog) ***** (1927, Ivor Novello, Marie Ault, June, Arthur Chesney, Malcolm Keen) – Classic Movie Review 274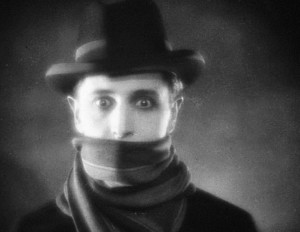 Alfred Hitchcock's 1927 silent film version of the famous novel by Mrs Belloc Lowndes is fascinating as his first film to showcase his themes and directorial flourishes. He proudly and rightly called his third film, made at the Piccadilly Studios in Islington, London, 'the first true Hitchcock movie'.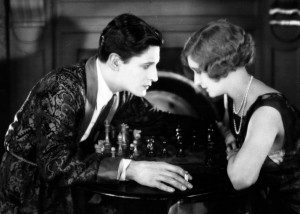 A Jack the Ripper-style serial killer known as The Avenger is on the loose in London, murdering blonde women. Ivor Novello stars as a mysterious stranger who knocks on their door and asks to be taken in the lodger at the house of a London married couple, the landlady Mrs Bunting (Marie Ault) and her husband (Arthur Chesney). They have advertised a room to rent and he gladly takes it.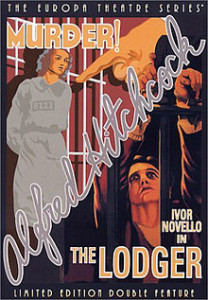 They have a lovely blonde daughter, Daisy (June), working as a model, who is by chance going out with Joe Chandler (Malcolm Keen), a police detective on the case. Soon he becomes jealous of the handsome Lodger, and begins to suspect that he may well be The Avenger.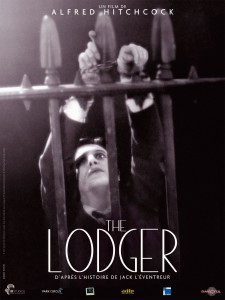 Everyone quickly lets their imaginations run riot. The landlady's typically quite silly and quickly suspicious over nothing, starting from the Lodger wanting pictures taken down from the walls in his room. That's surely an obvious sign of being a serial killer! But then, to be fair, he does start creeping out silently into the London night…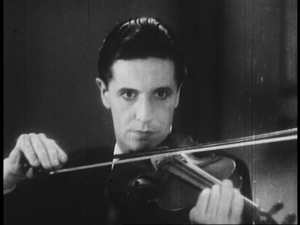 When Daisy starts spending time with the Lodger, Detective Chandler wants him to be The Avenger because of his love for the girl. And eventually the stupid, prejudiced London public goes crazy, hounding and chasing the Lodger to near death. Hitchcock eventually portrays him as a persecuted Christ-like figure hanging on railings.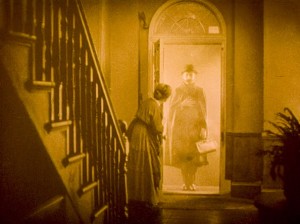 But, the problem for Hitchcock was, would the public accept that a matinée idol and movie star could actually be a killer? If not, then there's no real mystery and no tension either. Well, Hitchcock had exactly this same problem many years later when he cast Cary Grant in Suspicion. But, in both cases, Hitch had a good go at suggesting they really could be killers by bringing out the dark side of his actors. Hitch was mischievously and provocatively fond of casting gay actors in ambiguous roles: Novello had a life partner in actor Bobbie Andrews from 1916 till his death in 1951.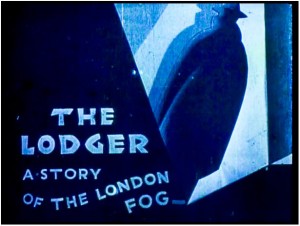 Novello makes his mark in a surprisingly impressive performance that, florid and theatrical though it is, is still highly effective 100 years after silent movies and silent movie acting have finished.
An inspired Hitchcock manages plenty of tension, sinister foggy backgrounds, an evocative atmosphere of 1920s London and mood of mass hysteria. One innovative famous shot shows him filming through a glass floor.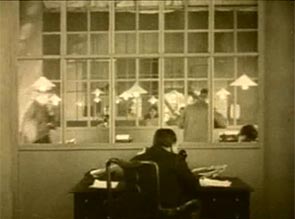 The director makes his first cameo appearances in this movie, and appears twice, early on at a desk in the newsroom and in the mob scene at the end after the lodger is chased by the crowd.
The British National Film and TV Archive restored the film from 74 minutes to its full 92-minute length with beautiful colour tinting in 1999 and a new score by Ashley Irwin was commissioned by ZDF/ARTE (Germany). It was premiered on August 13 1999 in honour of the director's 100th anniversary that day.
Remade in sound in 1932 (again with Novello) and in 1944.
© Derek Winnert 2013 Classic Movie Review 274
Check out more reviews on http://derekwinnert.com