Lady in the Lake **** (1947, Robert Montgomery, Audrey Totter, Lloyd Nolan, Tom Tully, Leon Ames, Jayne Meadows) – Classic Movie Review 746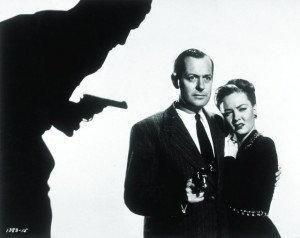 This splendidly gimmicky 1947 murder mystery film noir classic is directed by its star Robert Montgomery in his directorial debut, and is based on Raymond Chandler's renowned hardboiled 1944 novel The Lady in the Lake.
In a bold experiment, especially from a major studio, MGM, it is strikingly shot so that the whole story seems to be seen literally through the eyes of its private eye hero, Philip Marlowe. When star Audrey Totter plants her lips on the subjective camera, the audience itself is kissed as the surrogate for Montgomery's Marlowe.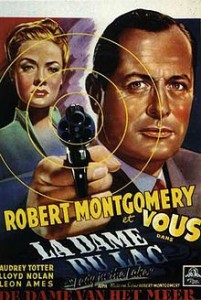 Except for a couple of times when Marlowe addresses the audience directly, the entire film is shot from his viewpoint and the audience sees only what he does. The film was promoted as the first of its kind and the most revolutionary style of film since the introduction of the talkies. It is also unusual for its time for having virtually no music soundtrack.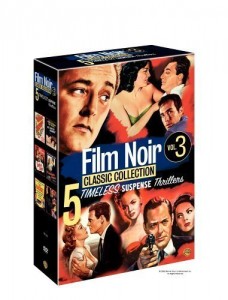 Montgomery appears to relish directing himself in this unusual experiment whereby we more or less never see him unless it's in a mirror. Like the found-footage movies of the Nineties era, the gimmicky idea soon becomes monotonous and contrived. But it still works reasonably well on this brilliant, highly complicated and involved Chandler yarn in which magazine editor Adrienne Fromsett (Audrey Totter) hires Marlowe (Montgomery) to search for her publisher boss Derace Kingsby (Leon Ames)'s missing wife, Crystal. [It's Derace Kingsley in the novel.]
Kingsby has received a postal telegraph from Crystal saying that she was heading to Mexico to divorce him and marry a man named Chris Lavery (Dick Simmons). But, according to Fromsett, Lavery says he hasn't seen Crystal for two months. She's missing and now the telegraph appears to be a fake.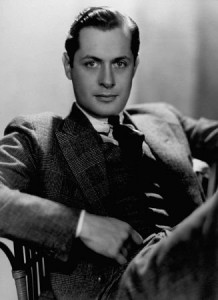 Given the continuous nature of the first-person camera, Montgomery perhaps needs to show a bit more style, verve and variation in handling the rest of the plot. The experiment is kind of at odds with the material and slightly works against it, ending up as a movie that's less effective than it would be filmed straight.
And yet the experiment intrigues, as you get involved in its intricacies and Chandler's world-weary story easily and effortlessly carries the movie. And complaints that the plot's too convoluted or too hard to follow are, as with the 1946 film of The Big Sleep, wrong-headed. You have to pay attention, but if you do, it's all very clearly exposed.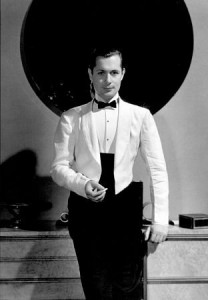 Immaculate players Totter, Ames, Lloyd Nolan (a cop, Lieutenant DeGarmot) and Tom Tully (as Captain Kane) look like they have been born to play Chandler. Jayne Meadows, Dick Simmons, Morris Ankrum, Lila Leeds, William Roberts, Kathleen Lockhart, Eddie Acuff, Wheaton Chambers, Jack Davis and Ralph Dunn also co-star.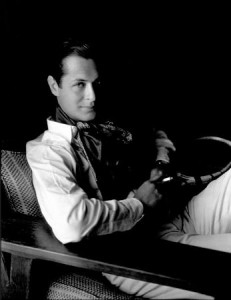 Chandler, a twice Oscar-nominated screenwriter who did not write the screenplay for this or any film adaptation of his own novels, was paid only $35,000 for the rights to the novel, without which of course there could have been no movie. He rejected the experiment and disliked Montgomery's way of creating a cinematic version of the first-person narrative style of his novel.
But, perhaps surprisingly, the public liked the intriguing experiment and flocked to the cinema. Or maybe it's the great story and Marlowe and Chandler that they liked. The film earned $1,812,000 in North America and $845,000 elsewhere, resulting in a profit of $598,000. And the film has kept a faithful, and building cult following among noir buffs over the years.
Even so, profit or no, MGM dropped Montgomery after 18 years on the payroll and this was his last film for them.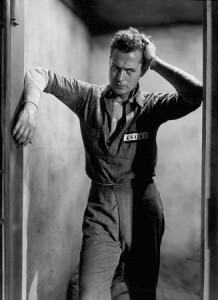 Montgomery chose Totter for the part because of her early experience as a versatile radio actress. He felt her familiarity with the radio microphone would stand her in good stead for coping with the subjective camera. Totter recalled: 'In motion pictures, you are taught to ignore the existence of the camera, and here you had to treat the camera as another actor. I played to the microphone for years, so it was easy to play to the camera.'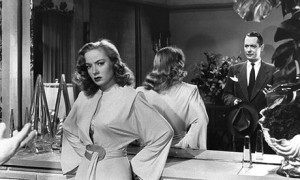 Audrey Totter, MGM contract player from 1944 who became a star by playing tough-talking femmes fatales in 1940s film noir thrillers, including The Postman Always Rings Twice (1946) as John Garfield's waitress pickup, died on December 12 2013, aged 95.
http://derekwinnert.com/the-big-sleep-classic-film-review-69/
http://derekwinnert.com/the-postman-always-rings-twice-turner-garfield-1946-classic-film-review-744/
© Derek Winnert 2014 Classic Movie Review 746
Check out more reviews on http://derekwinnert.com/