The Godfather ***** (1972, Marlon Brando, Al Pacino, James Caan, Robert Duvall, John Cazale, Talia Shire, Diane Keaton, Abe Vigoda) – Classic Movie Review 2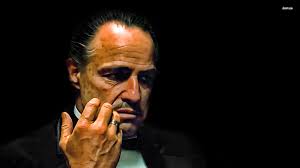 Although reluctant to take on the project, Francis Ford Coppola hit the jackpot with his 1972 film version of Mario Puzo's saga about Mafia 'family' loyalties in the New York underworld, enjoying tremendous public and critical acclaim.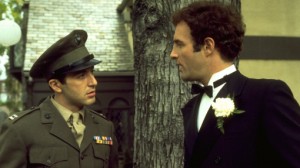 Costing $6 million, it took $245 million at the box-office and won three Oscars including Best Picture for producer Albert S Ruddy and Best Adapted Screenplay for Coppola and Puzo's brilliantly detailed and convincing text.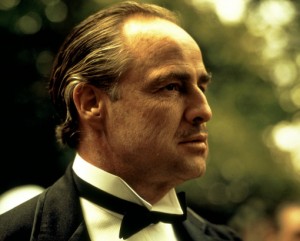 With cotton wool in his cheeks, a brilliantly hammy Marlon Brando carried off the Best Actor Oscar in a magnetic turn as the New York Mafia boss Don Vito Corleone, though Al Pacino's reluctant mobster son Michael Corleone is the subtlest, cleverest performance in Coppola's original, irresistible gangster thriller.
Pacino was Oscar nominated as Best Supporting Actor but did not attend the Academy Awards ceremony in protest at perceived category fraud. As his performance had greater screen time than Brando's, Pacino believed he should have received a nomination for Best Actor in a Leading Role. James Caan and Robert Duvall were also nominated as Best Supporting Actor, but none of them won, probably because the vote was split. There were five other nominations.
In the epic story, Don Vito runs his empire with benevolent ruthlessness, while Michael has just come home from World War Two, but doesn't want to join the 'family' business. But a rival firm wants to sell drugs in New York, sparking a war between 'families' and a tit-for-tat sequence of tragic violence.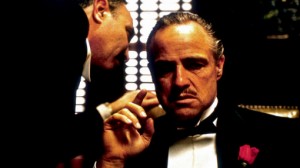 The performances are scintillating, crackling along the plot and involving us in the characters, evil or just desperately flawed though they may be. Though Brando seems to find it easy to dominate the proceedings as the gigantic mumbling patriarch, it is fascinating to watch the younger players at work.
It is tough for anyone to match Pacino, but Robert Duvall (excellent as Tom Hagen the Godfather's consigliere, or legal adviser), James Caan as Sonny Corleone, John Cazale as Fredo, Talia Shire as Connie and Diane Keaton as Kay Adams aren't far behind in the acting honours.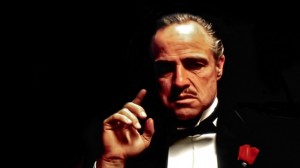 It is a beautifully crafted movie, with wonderful behind-the-scenes work from the best in the business – cinematographer Gordon Willis, composer Nino Rota and production designer Dean Tavoularis.
An enduring favourite and all-time great, it is unarguably, along with its sequel, the best gangster picture of all, a triumph of storytelling as long but rich and compelling scenes of family business erupt into sudden bursts of urgently staged, terrifying violence.
Also in the cast are Richard Castellano, Sterling Hayden, John Marley, Richard Conte, Al Lettieri, Abe Vigoda, Gianni Russo, Rudy Bond, Al Martino, Morgana King, Lenny Montana, John Martino, Salvatore Corsitto, Richard Bright, Alex Rocco and Simonetta Stefanelli.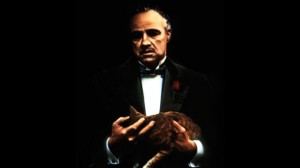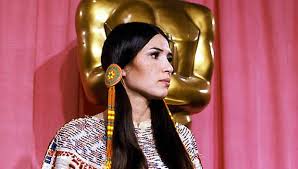 Brando did not accept his Oscar, sending a Native American actress, Sacheen Littlefeather, to the ceremony in his place. Rota's nomination was withdrawn, deemed ineligible as he had reused a previous score [for Fortunella (1958)], and John Addison's Sleuth score was nominated in its place (but didn't win).
The Godfather: Part II followed in 1974.
http://derekwinnert.com/the-godfather-part-ii-classic-film-review-3/
and The Godfather: Part III in 1990.
http://derekwinnert.com/the-godfather-part-iii-classic-film-review-28/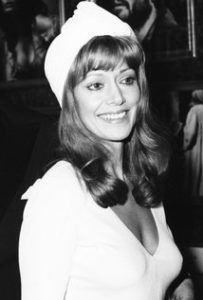 Julie Gregg, who plays Sandra Corleone, the wife of James Caan's character Sonny Corleone in the first two Godfather films, died of cancer on 7 November 2016, aged 72.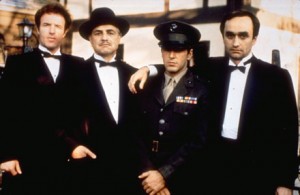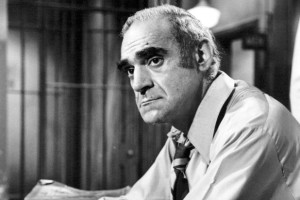 Abe Vigoda died on 26 January 2016 at the age of 94. His big break was as Sal Tessio in The Godfather, a role he reprised in a brief cameo in the 1974 sequel.
'Can you get me off the hook, for old times sake?'
'Can't do it Sally!'
Coppola said: 'Whatever immortality The Godfather films achieve is due to the great acting and Mario Puzo's writing.'
© Derek Winnert 2013 Classic Film Review 2
Link to Derek Winnert's home page for more film reviews: http://derekwinnert.com/