The Girl with the Dragon Tattoo [Män som hatar kvinnor] **** (2009, Noomi Rapace, Michael Nyqvist, Ewa Fröling) – Classic Movie Review 6100
Director Niels Arden Oplev's 2009 Swedish thriller based on the first of Stieg Larsson's series of novels about the disgraced financial campaigning journalist Mikael Blomkvist  (Michael Nyqvist) and the troubled, tattooed young computer hacker Lisbeth Salander (Noomi Rapace) is excellently done. The duo join forces to investigate the mysterious 40-year-old disappearance of a wealthy industrialist's great-niece.
Running at a hypnotic two and a half hours, it tells a totally compelling, quite riveting whodunit story. But the heart of the movie is the developing relationship between the odd couple investigators. And a just-right Nyqvist and Rapace bring plenty of both quirkiness and heart to their well written roles.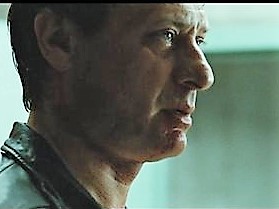 You have to pay close attention through the labyrinthine threads of this 152-minute epic saga with all its many names and its vast time span. But this one is well worth the effort, and serious-minded mystery thriller fans will be in heaven.
Be aware of the disturbing, violent content, including rape, grisly images, sexual material, nudity and strong language.
For those who need more, it runs extended version.
It was remade as The Girl with the Dragon Tattoo in America in 2011 with Daniel Craig and Noomi Rapace.
Sylvia Hoeks is to join Claire Foy (cast as Lisbeth Salander) in Sony's The Girl in the Spider's Web, the sequel to The Girl with the Dragon Tattoo. It will start production in January 2018 in Berlin and Stockholm and hit cinemas on 10 October 2018.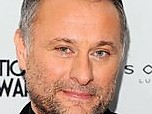 RIP Michael Nyqvist, who died of lung cancer on 27 June 2017, aged 56.
© Derek Winnert 2017 Classic Movie Review 6100
Check out more reviews on http://derekwinnert.com