The English Patient **** (1996, Ralph Fiennes, Juliette Binoche, Willem Dafoe, Kristin Scott Thomas, Naveen Andrews, Colin Firth) – Classic Movie Review 736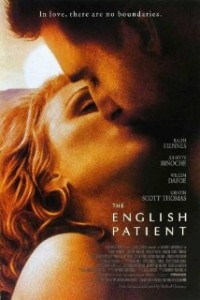 Writer-director Anthony Mingella's stunning-looking 1996 David Lean-style epic is an unabashed tugger at the heartstrings set at the end of World War Two.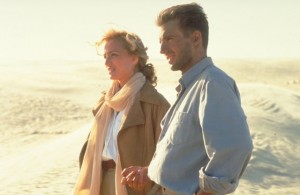 Star Ralph Fiennes gives a lofty and aloof performance, leading with his profile permanently poised at a 45-degree angle, as the unidentified English patient of the title who was shot down over the Sahara Desert, leaving his features charred beyond recognition. Gradually his story unfolds in flashback from the 1930s in this sweeping, compelling and haunting romance.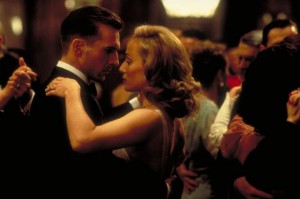 It boasts a lovely, graceful performance from the noble Kristin Scott Thomas as Katharine Clifton, the romantic Englishwoman in love with Fiennes. However, it was the less compelling Juliette Binoche who won a best supporting actress Oscar as the shocked French Canadian nurse Hana caring for him.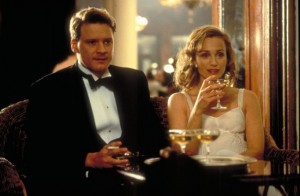 A sensational international hit for director Mingella, maker of Truly, Madly, Deeply and The Talented Mr Ripley, adapting Michael Ondaatje's bestseller.  John Seale's cinematography, Stuart Craig's art direction and set decoration are sensational. This is one amazing-looking movie.
It turns out that the unidentified English patient is Count Laszlo de Almásy, a Hungarian map maker employed by the Royal Geographical Society to chart the vast expanses of the Sahara Desert along with several other prominent explorers.
Colin Firth, Willem Dafoe, Naveen Andrews, Julian Wadham, Jürgen Prochnow, Kevin Whatley, Clive Merrison and Nino Castelnuovo also star.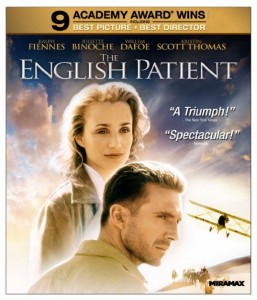 Caution for cynics: those who aren't caught up in its sweep, escapism and romantics will find it pretentious, over-long and utterly boring.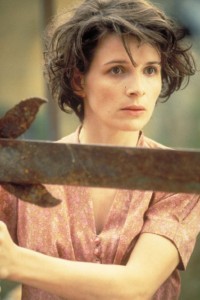 Produced by Saul Zaentz, The English Patient swept the board at the 1997 Academy Awards. It was the winner of nine Oscars, including best picture, direction, supporting actress (Juliette Binoche), art direction-set decoration, cinematography, score (Gabriel Yared), sound, costumes (Ann Roth) and editing.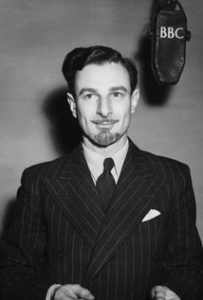 The orchestra of the Academy of St Martin in the Fields is conducted by Harry Rabinowitz. He was born on March 26, 1916 in Johannesburg, South Africa, and died on June 23, 2016 in France, aged 100. He is also known for his work on Mingella's The Talented Mr Ripley (1999) and Cold Mountain (2003) as well as Chariots of Fire.
© Derek Winnert 2014 Classic Film Review 736
Check out more reviews on derekwinnert.com