The Cell ** (2000, Jennifer Lopez, Vince Vaughn, Vincent D'Onofrio) – Classic Movie Review 4810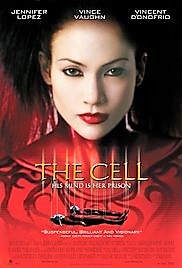 Director Tarsem Singh's 2000 thriller stars Vince Vaughn as FBI agent Peter Novak, who tries to save a girl whom a sick serial killer (Vincent D'Onofrio) has trapped in a water-tank cell somewhere, with the help of social worker child therapist Catherine Deane (Jennifer Lopez). She is given high-tech gadgetry to be put inside the killer's mind to reveal his habits and therefore his whereabouts.
Se7en meets The Silence of the Lambs meets The Matrix, The Cell is very flashily made in pop-video style so it has an attractive surface gloss. But the sci-fi horror thriller material is sick and silly at the same time. In Mark Protosevich's screenplay, a tiny fragment of a detective story – just a premise and a resolution really – is padded out with daft mind-transferrence, virtual reality and sensory deprivation mumbo-jumbo stuff, as well as with exploitative child-abuse situations as offensive and distasteful as the serial killing details.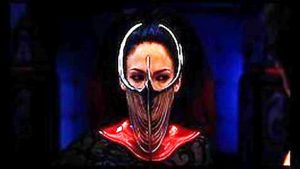 With its great cinematography by Paul Laufer producing a series of eye-catching images, it always looks stunning. But it is not really any good and is the equivalent of a duff potboiler read. Lopez and Vaughn seem to be coasting and both are boring.
Those other great original movies give this one a stale feel, and The Cell is past its cell-by date. It is not great but it is watchable.
Also in the cast are Marianne Jean-Baptiste, Dylan Baker, Colton James, Gerry Becker, Catherine Sutherland, James Gammon, Jake Weber, Dean Norris, Tara Subkoff, Lauri Johnson, John Cothran Jr, Jack Conely, Musetta Vander, Patrick Bachau, Nicholas Cascone, Joe La Piana, Pruitt Taylor Vince, Jennifer Dawn Day and Jake Thomas.
© Derek Winnert 2016 Classic Movie Review 4810
Check out more reviews on http://derekwinnert.com