The Blue Lagoon *** (1980, Brooke Shields, Christopher Atkins, Leo McKern) – Classic Movie Review 1254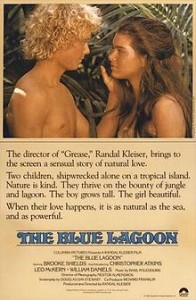 Director Randal Kleiser's striking-looking but daft 1980 romantic adventure movie of Henry De Vere Stacpoole's novel remakes the 1949 British film The Blue Lagoon with Jean Simmons and Donald Houston, but adds a lot of sex appeal and a lot of innocent nudity.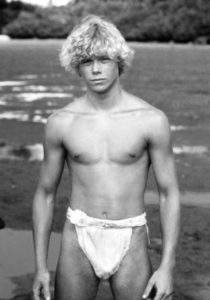 The lush tropical scenery and attractive leads make it a guilty pleasure. It is true to the spirit of the book but, even with far more nudity and sex than the 1949 version, there is still far less than in the book.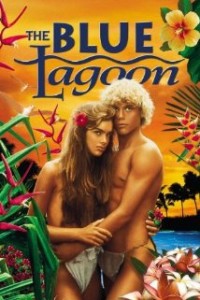 This time Brooke Shields and Christopher Atkins star as two young cousins, Richard and Emmeline Lestrange, the two youngsters shipwrecked and marooned as young children on a tropical desert island paradise in the South Pacific, growing to sexual maturity, falling in love and discovering the virtues of self-sufficiency and sex.
With neither the guidance and control of adults nor the restrictions of the Victorian period society they came from, emotional feelings and physical changes arise as they reach puberty and fall in love.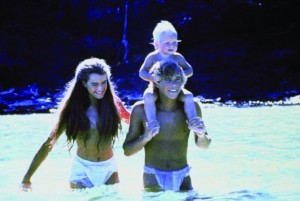 It's harmless but silly stuff – some of Douglas Day Stewart's dialogue is hilarious – but Nestor Almendros's lush and lovely cinematography and the two leads are uncommonly pretty. And it is made in a workmanlike fashion by director Randal Kleiser (the director of Grease), who gives it all a professional gloss. There is also an excellent original music score composed by Basil Poledouris.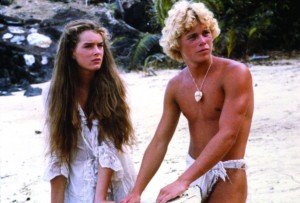 Leo McKern plays the galley cook Paddy Button who survives the shipwreck with the kids but soon dies after a drunken binge. And William Daniels co-stars as Richard's father Arthur, who eventually leads a ship to try to find the couple.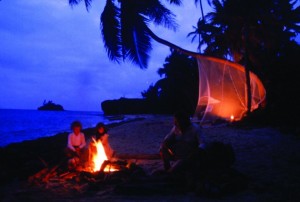 There was controversy that Shields was only 14 years old at the time of filming but she later testified before a US Congressional inquiry that body doubles of older girls were used in some of her nude scenes.
In frontal shots her breasts were always covered by her long hair or in other ways. Her hair was glued to her breasts during many of her topless scenes. The film's stunt coordinator Kathy Troutt was one of the body doubles, as well as the dolphin trainer.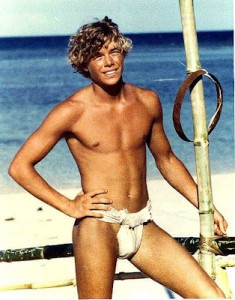 The film was shot in Jamaica and Nanuya Levu, a privately owned island in Fiji. The iguanas filmed on Fiji were a species hitherto unknown to science.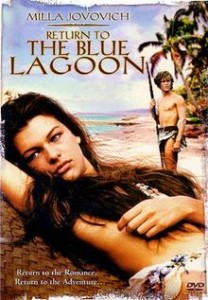 The 1991 sequel Return to the Blue Lagoon picks up where The Blue Lagoon leaves off and stars Milla Jovovich and Brian Krause.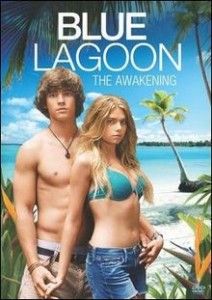 A TV movie contemporary-set remake Blue Lagoon: The Awakening premiered on the cable TV network Lifetime on June 16 2012. Brenton Thwaites and Indiana Evans star and Christopher Atkins makes a cameo appearance. In 2014 Thwaites stars in Oculus and plays the prince in Maleficent.
© Derek Winnert 2014 Classic Movie Review 1254
Link to Derek Winnert's home page for more film reviews: http://derekwinnert.com/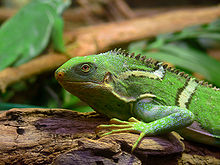 The Fiji Crested Iguana became known to herpetologists through The Blue Lagoon.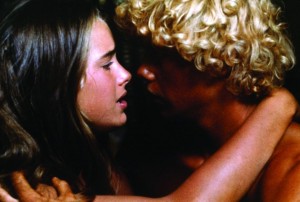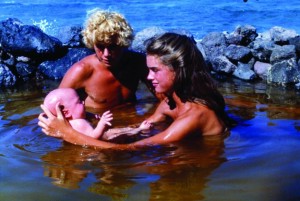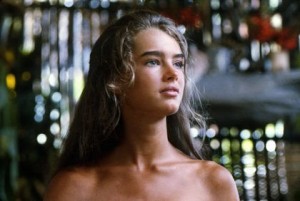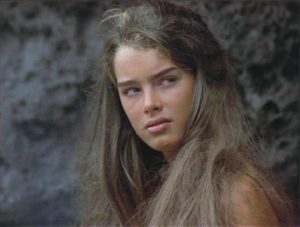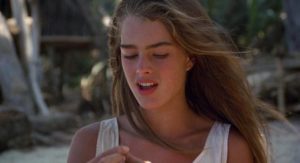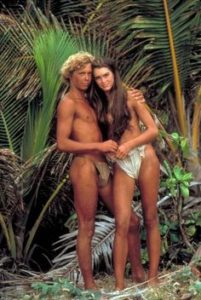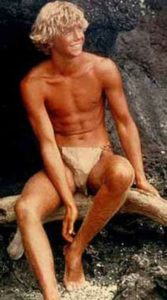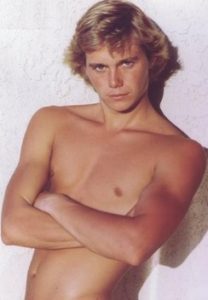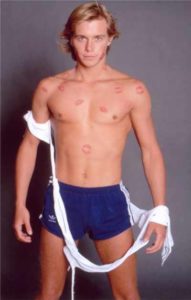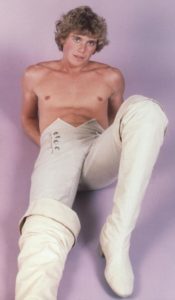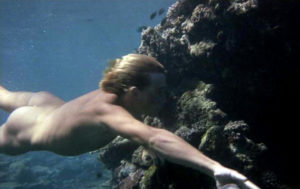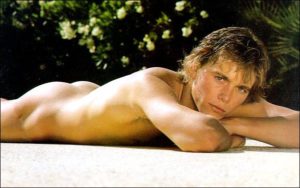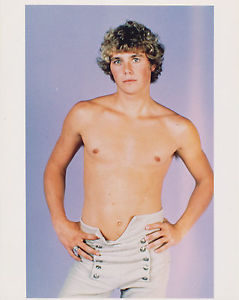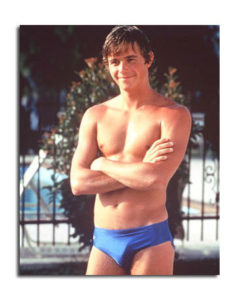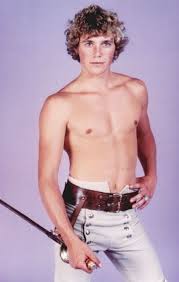 Milla Jovovich and Brian Krause star in Return to the Blue Lagoon.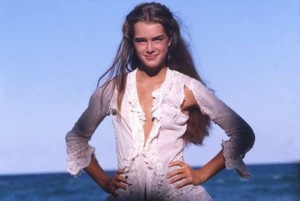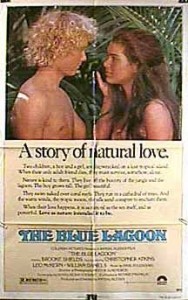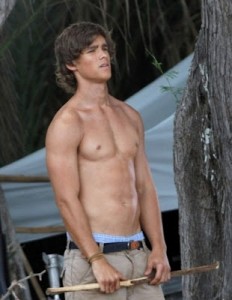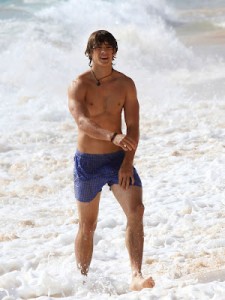 Brenton Thwaites stars in Blue Lagoon: The Awakening.