Taxi 3 ** (2003, Sami Naceri, Frédéric Diefenthal, Jean-Christophe Bouvet, Marion Cotillard, Bernard Farcy, Bai Ling) – Classic Movie Review 1386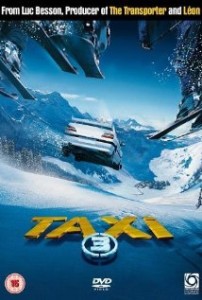 The entire star cast is back from Taxi 2 (2000) for writer/co-producer Luc Besson's jolly and impressively silly 2003 second sequel. It proves another daft, fast-paced, high-energy French all-action crime comedy adventure, with yet more thrilling stunts, crashes and pile-ups.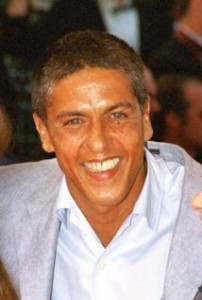 This time cabbie Daniel (Sami Naceri) and his pal Emilien the cop (Frédéric Diefenthal) have to tackle the Oriental Santa Claus gang planning a heist on Marseilles's largest bank.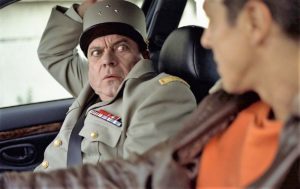 Once again, Jean-Christophe Bouvet is hysterical as the General, Edmond Bertineau. Bernard Farcy plays Police Captain Gilbert and Bai Ling plays Qiu. Sylvester Stallone has a star cameo walk-on as the first passenger.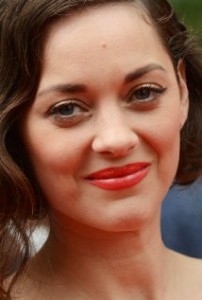 It also co-stars Marion Cotillard as Lilly Bertineau. In 2007, Cotillard received international recognition and a Best Actress Oscar for her iconic portrayal of Édith Piaf in La Vie en Rose (2007).
Bernard Farcy stars again as Commissaire Gibert, while Emma Sjöberg and Bai Ling co-star. Director: Gérard Krawczyk.
Sequel: Taxi 4 in 2007. American remake: Taxi (2004).
http://derekwinnert.com/taxi-1998-sami-naceri-frederic-diefenthal-marion-cotillard-classic-movie-review-1384/
http://derekwinnert.com/taxi-2-2000-sami-naceri-frederic-diefenthal-marion-cotillard-jean-christophe-bouvet-classic-movie-review-1385/
http://derekwinnert.com/the-fifth-element-classic-film-review-270/
© Derek Winnert 2014 Classic Movie Review 1386
Check out more reviews on http://derekwinnert.com/