Tarzan's Magic Fountain *** (1949, Lex Barker, Brenda Joyce, Albert Dekker, Evelyn Ankers) – Classic Movie Review 5904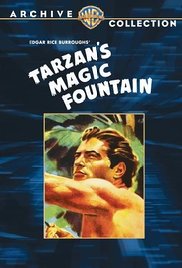 'New Daring! New Dangers!' Director Lee Sholem's robust 1949 RKO adventure is the first and best of the 6'4″ blond, virile Lex Barker's five films as Edgar Rice Burroughs's Ape Man, in which he protects a jungle version of Shangri-La where no one grows old from inquisitive visitors.
Director Sholem keeps screen-writers Curt Siodmak and Harry Chandlee's fairly daft but enjoyable mystical valley and fountain of youth scenario moving along briskly. Cinematographer Karl Struss shoots in crisp back and white.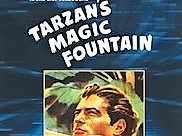 And there are plenty of personable performances from a good cast that includes the likes of Brenda Joyce as Jane, Evelyn Ankers as Gloria Jessup, Albert Dekker as Mr Trask, Alan Napier, Charles Drake, Ted Hecht and Henry Brandon.
It is the thirteenth part of the Tarzan saga. Barker landed the role after producer Sol Lesser interviewed more than 1,000 beefcake actors to replace Johnny Weissmuller to play Tarzan.
It is followed with Barker in Tarzan and the Slave Girl (1950), Tarzan's Peril (1951), Tarzan's Savage Fury (1952) and Tarzan and the She-Devil (1953).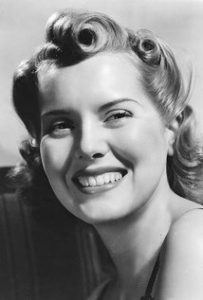 Brenda Joyce (1917–2009) is remembered as the second talking-era Jane (after Maureen O'Sullivan), the only actress in the sound era to play Jane opposite different Tarzans (Johnny Weissmuller and Lex Barker). She left the movies after this her fifth Tarzan movie, and never returned.
She is the seventh actress to play Jane, starting with Tarzan and the Amazons (1945). Karla Schramm, from the silent era, is the only other actress to play Jane opposite different Tarzans.
© Derek Winnert 2017 Classic Movie Review 5904
Check out more reviews on http://derekwinnert.com