Spider-Man **** (2002, Tobey Maguire, Kirsten Dunst, Willem Dafoe, James Franco, Cliff Robertson, Rosemary Harris, J K Simmons, Bill Nunn) – Classic Film Review 582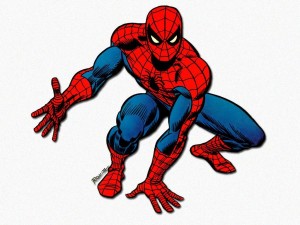 You'll believe a boy can spin a web and crawl a wall, as the last great comic book hero finally gets a film of his own in 2002 thanks to the surges in technical advances in movie magic.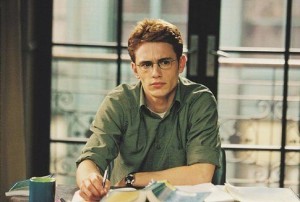 Director Sam Raimi spins a super yarn in this stonkingly awesome and successful big-screen blockbuster of the comics.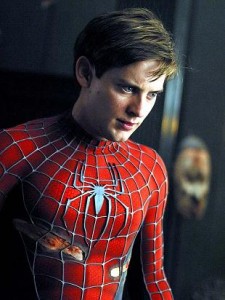 Tobey Maguire proves a web master and makes his way to stardom as Peter Parker, a high-school nerd who's bitten by a lab-altered spider. Soon he's a superhero, battling the forces of darkness – Willem Dafoe's wildly crazed Green Goblin, aka Norman Osborn.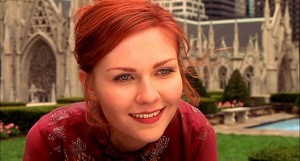 Raimi keeps it faithful to the comics, while the action set pieces are thrilling and the special effects amazing. As heroine Mary Jane Watson, Kirsten Dunst handles the lovey-dovey briskly and even the home-values stuff with uncle Ben (Cliff Robertson) and auntie May (Rosemary Harris) isn't too soppy. James Franco is a bright presence, playing Dafoe's son, Harry Osborn.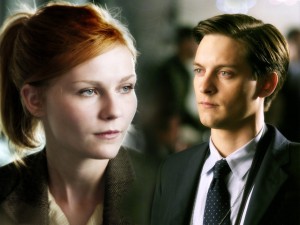 Based on the comic book by Stan Lee, it's Marvel-ous! Spider-Man casts a real spell and it was a huge blockbuster hit. 
The film stars Tobey Maguire, Willem Dafoe, Kirsten Dunst, James Franco, Cliff Robertson and Rosemary Harris.
Also in the cast are J K Simmons, Bill Nunn, Joe Manganiello, Gerry Becker, Jack Betts, Stanley Anderson, Ron Perkins, Michael Papajohn, K K Dodds, Ted Raimi, Bruce Campbell, Elizabeth Banks and John Paxton.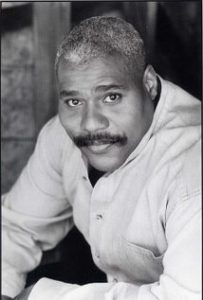 Bill Nunn, who plays Joseph 'Robbie' Robertson in the Spider-Man trilogy, died on 24 September 2016, aged 62.
Spider-Man 2 followed in 2004 and Spider-Man 3 in 2007.
Alas Raimi and the cast were dumped and the film was rebooted as The Amazing Spider-Man in 2012, with Andrew Garfield, followed by a sequel, The Amazing Spider-Man 2, in 2014.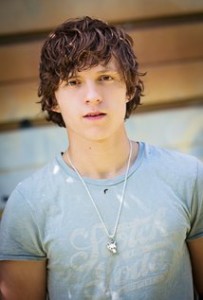 On June 23 2015, Sony Pictures and Marvel Studios announced they have cast British actor Tom Holland as the new Spider-Man in a new reboot. The 19-year-old, who acted in The Impossible (2012) and How I Live Now (2013), will take over from Andrew Garfield as Peter Parker for release in cinemas in IMAX and 3D on July 28 2017.
Holland first appears in Captain America: Civil War (2016) to introduce him into the Marvel film universe.
http://derekwinnert.com/spider-man-2-classic-film-review-581/
http://derekwinnert.com/spider-man-3-2007-tobey-maguire-classic-film-review-1106/
© Derek Winnert 2013 Classic Movie Review 582 derekwinnert.com
Link to Derek Winnert's home page for more film reviews: http://derekwinnert.com/