Sister Act **** (1992, Whoopi Goldberg, Maggie Smith, Kathy Najimy, Harvey Keitel, Wendy Makkena, Mary Wickes, Bill Nunn) – Classic Movie Review 3557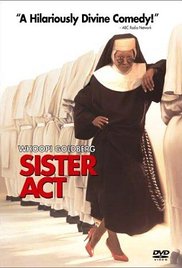 Director Emile Ardolino's 1992 blockbuster comedy stars Whoopi Goldberg as Las Vegas showgirl Deloris, who sees her mobster lover Vince LaRocca (Harvey Keitel) kill a stoolie and becomes a nun on the run from his hitmen, hiding out in a convent under a witness protection programme. While Deloris coaches the church choir in swinging singing, Vince sets out to track her down.
The laughter is simple and Joseph Howard's screenplay is only moderate in Ardolino's affectionate, gentle and funny comedy. But the performances of Goldberg and Maggie Smith as the convent's Mother Superior turn it into something special.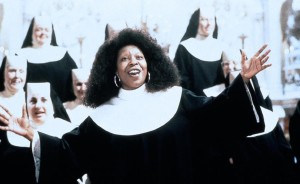 Best of all are the musical numbers, with Goldberg doing a Supremes-style act and later teaching the nuns to sing gospel versions of 60s hits like 'My Guy' (retitled 'My God') and 'I Will Follow Him'. Sister Act sweet and happy showcase for Goldberg's good-natured clowning, and Kathy Najimy, Wendy Makkena and Mary Wickes are excellent value, too, as other nuns, Sister Mary Patrick, Sister Mary Robert and Sister Mary Lazuras.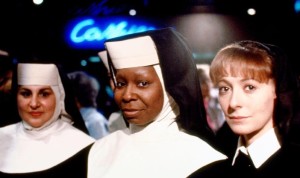 Also in the cast are Bill Nunn as Goldberg's protector Eddie Souther, Robert Miranda, Richard Portnow and Joseph Maher.
It was a big hit: it cost $31million and took $134million at the US box office, grossing $232million around the world. So a sequel followed quickly: Sister Act 2: Back in the Habit (1993).
A Broadway musical later followed, netted five Tony nominations in 2011, including Best Musical, with Disney veteran Alan Menken writing the music.
In June 2015 Disney announced that it is producing a Sister Act remake, with Kirsten Smith and Karen McCullah (10 Things I Hate About You, Legally Blonde) to pen the screenplay.
Emile Ardolino is the highly successful director of Dirty Dancing (1987), 3 Men and a Little Lady (1990) and Gypsy (1993). Tragically, he died of AIDS on 20 November 1993, aged 50.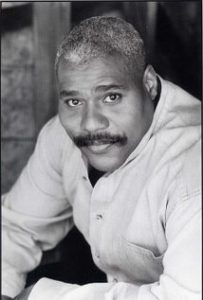 RIP Bill Nunn, who died on 24 September 2016, aged 62.
© Derek Winnert 2016 Classic Movie Review 3557
Link to Derek Winnert's home page for more reviews: http://derekwinnert.com/