Saw V ** (2008, Scott Patterson, Costas Mandylor, Tobin Bell, Betsy Russell, Mark Rolston, Joris Jarsky) – Classic Movie Review 4015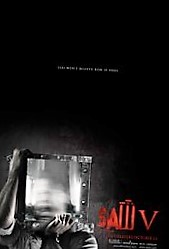 Director David Hackl's twisted, morbid 2008 fourth sequel of the revoltingly sick horror thriller series is masterminded by the scenic designer of the previous three movies. And you could say he does make a slick, professional job of work of it, especially with the ingenious and elaborate series of traps set up for the film's five victims.
Costas Mandylor and Scott Patterson star as detective Mark Hoffman and special agent Strahm who clash as Tobin Bell's sick and twisted (deceased) Jigsaw serial killer apparently strikes again.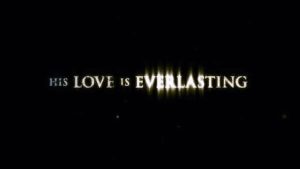 The eager Saw franchise fans will be reasonably satisfied with all this shocking, grisly and gruesome horror torture stuff. And it is amazing that the screenplay writers Patrick Melton and Marcus Dunstan have managed to extend the long-played-out saga so far. But this is mostly mediocre material by its own grisly standards, weaker than the previous four. And it is topped off with an overhasty, unsatisfying ending as Saw VI is set up. Yes, folks, the monster never lies down dead for very long, unfortunately.
Betsy Russell plays Jill, Mark Rolston plays Dan Erickson and Joris Jarsky plays Seth. Also in the cast as the film's five victims are Greg Bryk as Mallick, Julie Benz as Brit, Meagan Good as Luba, Carlo Rota as Charles and Laura Gordon as Ashley.
It is rated R for sequences of grisly bloody violence and torture, language and brief nudity. It runs unrated director's cut at 95 minutes.
It cost $10 million and grossed $56 million in the US.
There follows Saw VI (2009) and Saw 3D: The Final Chapter (2010). Josh Stolberg and Peter Goldfinger have written Saw 8 (or Saw Legacy) and production is due to start in autumn 2016 in Toronto.
© Derek Winnert 2016 Classic Movie Review 4015
Check out more reviews on http://derekwinnert.com