Rounders **** (1998, Matt Damon, Edward Norton, John Malkovich, Gretchen Moll) – Classic Movie Review 392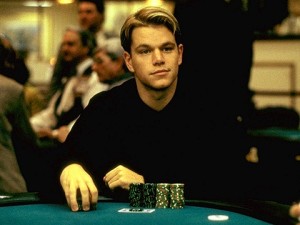 'Listen, here's the thing. If you can't spot the sucker in the first half hour at the table, then you are the sucker.' – Mike McDermott.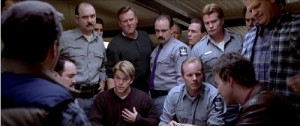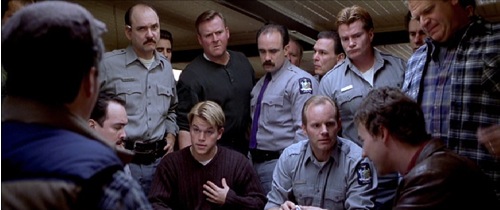 John Dall, the director of Kill Me Again, The Last Seduction, Red Rock West and Road Kill, serves up this deliciously seductive 1998 neo-film-noir thriller set around the smoky, seedy world of poker games.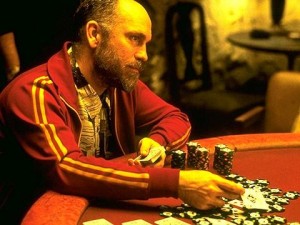 Matt Damon stars as young, reformed ex-gambler Mike McDermott. An easy-going New York City law student who prefers playing high stakes poker to studying law, Mike loses at cards big time and promises his girl friend (Gretchen Mol) he'll never play poker again.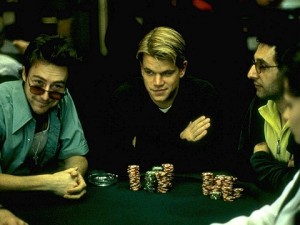 But unfortunately he's forced back into the big stakes poker game to help his self-destructive, obsessive former schoolmate buddy Worm Murphy (Edward Norton). Just out of prison, Worm's back at the poker tables and already hocked up to his neck to dangerous loan sharks.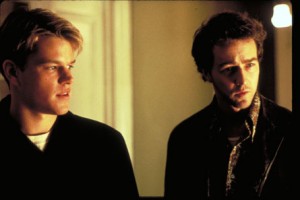 The young Damon gives a charming, winning performance and Norton is perfect as the kind of low-life scumbag you love to hate. The premise and support cast (Mol, John Turturro, Famke Janssen, Martin Landau, Josh Mostel) are all set fair. The screenplay by David Levien and Brian Koppelman (who also wrote Runaway Jury, Walking Tall and Ocean's Thirteen) is a winner and Jean-Yves Escoffier's Flemish art-influenced cinematography is extremely moody and stylish.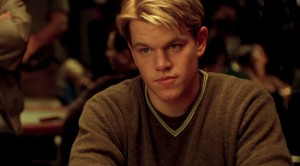 The setup maybe takes a little too long to get going, resulting in a slightly longer film (at 121 minutes) than idea. But then John Dall gets into his stride delivering plenty of noirish crime thriller suspense, action and entertainment value.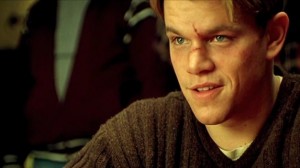 But, just when the movie's getting truly tense and stylish, along comes John Malkovich's all-time worst over-the-top performance as cookie-munching Russian baddie Teddy KGB to put a spanner in the works. The London critics' preview show was rocking with derisive laughter.
The law school scenes were filmed in and around Rutgers Law School in Newark, New Jersey.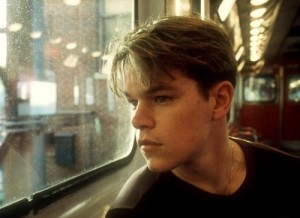 Damon and Norton played the $10,000 buy-in Texas Hold 'Em championship event at the 1998 World Series of Poker in Las Vegas. During the first of four days, Damon had pocket Kings and was knocked out by former world champion, poker legend Doyle Brunson, who held pocket Aces.
© Derek Winnert 2013 Classic Movie Review 392
Check out more reviews on http://derekwinnert.com