RoboCop **** (1987, Peter Weller, Nancy Allen, Dan O'Herlihy, Kurtwood Smith, Ronny Cox, Miguel Ferrer) – Classic Movie Review 808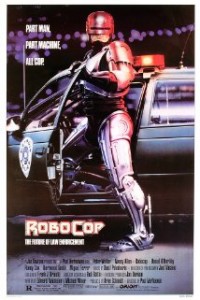 Director Paul Verhoeven's 1987 poundingly exciting sci-fi action thriller boasts a great premise and a spectacular role and snazzy cyborg suit for Peter Weller as Alex Murphy, the futureworld Detroit cop who is blown to bits by a street gang in a shoot-up and put back together again to clean scum off the streets by the madmen running the police department.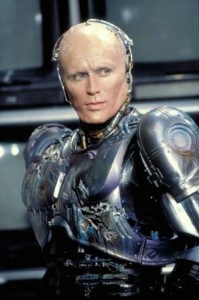 Detroit is a crime magnet and being run by a huge company that's developed an enormous crime-fighting robot, which develops a dangerous glitch, going haywire. The company sees a way to get back in favour with the public by reconstructing the dead Murphy's body in a steel case and catchily re-naming him RoboCop.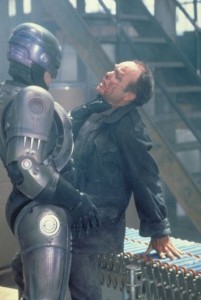 Now part-man, part robot, a sleek and shiny cyborg, Murphy chases relentlessly after all the city's villains, but of course particularly concentrating on those who tried to terminate him, marking them for death. But because of his successful against the bad guys, Murphy becomes a target of scheming supervillain Clarence J Boddicker (Kurtwood Smith).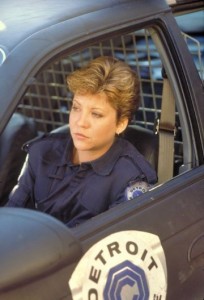 Verhoeven's movie is a steamy, bubbling brew boiling over with lots of drive and packing a powerful punch-to-the-gut impact, and there's enough care with the action, special effects and story to turn this into a sci-fi action classic.
With an 18 certificate, there's plenty of strong, in-your-face violence and writers Edward Neumeier and Michael Miner are clearly relishing the nasty tone, though even they mitigate it a bit by leaving some space for Nancy Allen to act out the hero's love interest as macho lady cop Officer Anne Lewis.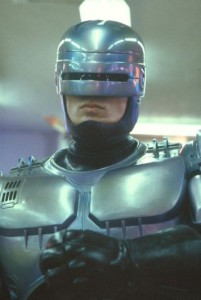 This mean machine of an action movie is a great B-movie, assembled by Verhoeven with utmost relish, though admittedly not always with total precision, and driven along at top gear throughout. Technically it was pretty much state of the art in 1987. Phil Tippett's stop-motion animation effects are still highly impressive and so is Rob Bottin's special makeup.
The sound effects editing won a Special Achievement Award at the 1988 Oscars and the sound and the film editing were nominated. The makeup and special effects were Bafta nominated.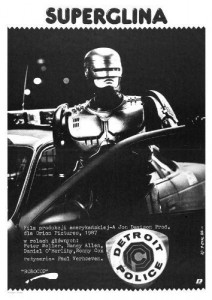 There are several versions: the full unrated director's cut and various cut versions ranging from  
Also in the cast are Ronny Cox, Kurtwood Smith, Dan O'Herlihy, Miguel Ferrer (as Bob Morton), Robert DoQui, Ray Wise, Felton Perry, Mario Machado and Angie Bolling.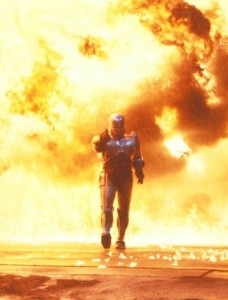 RoboCop continues to fascinate over the years. There were sequels (RoboCop 2 in 1990 with Weller and RoboCop 3 with Robert [John] Burke in 1993), then a TV series with Richard Eden in 1994-95 and a miniseries of four films with Page Fletcher in 2000 before the spectacular remake RoboCop in 2014 with Joel Kinnaman, reviving the franchise.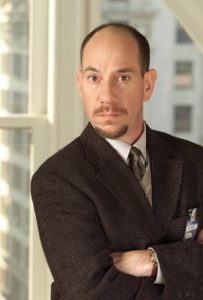 RIP favourite star character actor Miguel Ferrer (1955–2017).
© Derek Winnert 2014 Classic Film Review 808 derekwinnert.com