Red-Headed Woman *** (1932, Jean Harlow, Chester Morris, Lewis Stone, Leila Hyams, Una Merkel) – Classic Movie Review 4944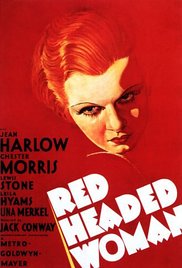 MGM painted the town red when they dyed Harlow's platinum blonde hair red for Jack Conway's steamy 1932 movie with its amoral tale about a very busy, man-eating gold digger secretary who claws her way to the top over a large number of very disappointed men.
Harlow plays Lil, who works for Will Legendre Sr (Lewis Stone)'s Legendre Company and flirts with Bill Legendre Jr (Chester Morris), causing him to divorce Irene (Leila Hyams) and marry her instead. Lil then has an affair with old businessman CB Gaerste (Henry Stephenson), using him to become a force in society, while having another affair with the chauffeur Albert (Charles Boyer).
The very prim and proper and clean-minded MGM studio was surprised when it was attacked by the US censorship Hays Office, while the film was refused a certificate in Britain and remained unshown in the UK until 1965.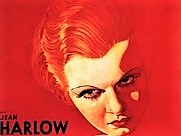 The witty screenplay is by Gentlemen Prefer Blondes writer Anita Loos, adapting Katharine Brush's novel.
Also in the cast are Una Merkel as Sally, May Robson as Aunt Jane, and Harvey Clark as Uncle Fred.
© Derek Winnert 2017 Classic Movie Review 4944
Check out more reviews on http://derekwinnert.com