Rapid Fire **½ (1992, Brandon Lee, Powers Booth, Nick Mancuso) – Classic Movie Review 5459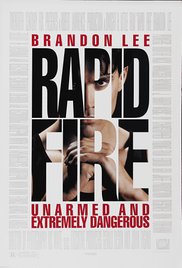 Bruce Lee's son Brandon Lee shows considerable charisma and acting talent in director Dwight H Little's fair 1992 martial arts action thriller that turned him into a star just before his death on the set of another film, The Crow (1994), aged 28.
Brandon Lee plays student Jake Lo, who is the witness to a mob slaying involving two feuding drug lords. But then he is betrayed by the federal agents protecting him on the FBI witness protection programme and must battle to save his own life.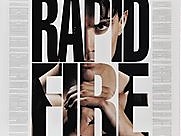 Powers Booth co-stars as determined Chicago cop Mace Ryan, who reminds Jake of his late father and is the only person he thinks he can trust. So Jake agrees to help Ryan bring down the drug lord to clear his name.
It also stars Nick Mancuso as Antonio Serrano and Raymond J Barry as Agent Stuart, both giving useful star character actor performances.
Story and screenplay writer Alan B McElroy's plotting is on the feeble side, some of the acting is poor, and the handling is often lumbering. But there is plenty of flair behind the staging of the exciting fights and chases
Also in the cast are Kate Hodge as Karla Withers, Tzi Ma as Kinman Tau, Tony Longo, Dustin Nguyen and Michael Paul Chan.
Cindy Cirile co-wrote the story.
RIP Powers Boothe, who died of natural causes on 14 May 2017, aged 68.
© Derek Winnert 2017 Classic Movie Review 5459
Check out more reviews on http://derekwinnert.com