Patton ***** (1970, George C Scott, Karl Malden, Michael Bates, Karl Michael Vogler, Stephen Young) – Classic Movie Review 3515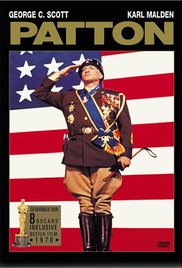 Franklin J Schaffner's realistic epic 1970 war biopic stars the great George Scott, who won the 1971 Best Actor Oscar for his lusty portrait of the gung-ho World War Two wartime American renegade general and famous tank commander.
This stirring, rousing and thought-provoking epic scooped a hefty total of seven Academy Awards, including Best Picture for producer Frank McCarthy. Scott also won the film's only Golden Globe as Best Actor. There were no Bafta awards.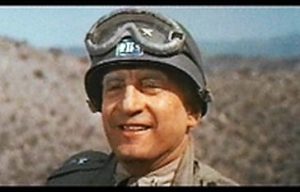 The story takes the notoriously bad-tempered and insubordinate General George S Patton from his arrival from America in Tunisia in North Africa in 1943, where he battles Nazi Field Marshal Erwin Rommel (Karl Michael Vogler), to Sicily where he clashes with British Field Marshal Sir Bernard Law Montgomery (Michael Bates), and on through his dismissal as Occupation Commander of Germany for slapping a sick soldier (Tim Considine) to his triumphant leadership of the 3rd Army.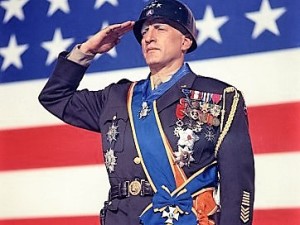 Francis Ford Coppola and Edmund H North's intelligent, thoughtful, well-organised and detailed screen story and screenplay prove the rock-solid basis of the movie, and director Shaffner marshals all his film's forces with great style and total confidence.
The movie is mostly memorable for Scott (who repeated the role in the 1986 TV movie The Last Days of Patton) but Bates and Karl Malden as General Omar Bradley are also outstanding.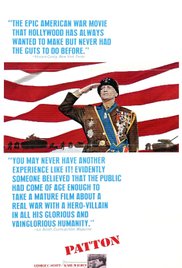 Also in the cast are Edward Binns as Major General Walter Bedell Smith, Lawrence Dobkin as Colonel Gaston Bell, Douglas Wilmer as Major General Francis de Guingand, Stephen Young as Captain Chester B. Hansen, Michael Strong, Frank Latimore, James Edwards, Tim Considine, Cary Loftin, Albert Dumortier, Morgan Paull, Bill Hickman, Gerald Flood, Alan MacNaughtan, John Doucette, Sandy McPeak, David Healy, Lionel Murton, Peter Barkworth, Paul Stevens, Siegfried Rauch, Richard Münch, John Barrie and David Bauer.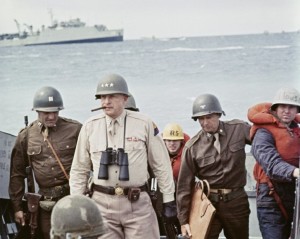 The seven Oscars are for Best Picture (Frank McCarthy), Best Actor (George C Scott), Best Director (Franklin J Schaffner), Best Original Story and Screenplay (Francis Ford Coppola , Edmund H. North), Best Art Direction-Set Decoration (Urie McCleary, Gil Parrondo, Antonio Mateos, Pierre-Louis Thévenet), Best Sound (Douglas O Williams, Don J Bassman) and Best Film Editing (Hugh S Fowler). Cinematography, Visual Effects and Original Score were also nominated.
General Omar Bradley's memoirs A Soldier's Story are a main source work for factual material for the screenplay, along with Ladislas Farago's book Patton: Ordeal and Triumph.
Malden was 15 years older than Scott but Bradley was seven years younger than Patton. It was filmed at Almería, Andalucía, Spain.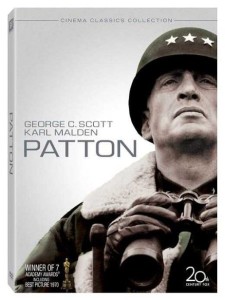 The Oscar ceremony was a bit of a no show. Scott famously refused to accept his Best Actor Oscar nomination and the award because he did not feel himself to be in any competition with other actors. Producer McCarthy accepted the award on Scott's behalf at the ceremony but returned it to the Academy the next day in accordance with Scott's wishes. Schaffner was not present at the awards ceremony either and Malden accepted the award on his behalf. And Coppola was not present either.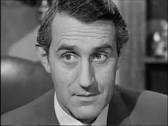 Especially renowned as Sixties TV's Sherlock Holmes, Douglas Wilmer died on 31 March 2016, aged 96. His movies include Cleopatra (1963), Octopussy (1983), Patton (1970), Jason and the Argonauts (1963), The Golden Voyage of Sinbad (1973), The Vampire Lovers (1970), The Brides of Fu Manchu (1966), The Vengeance of Fu Manchu (1967).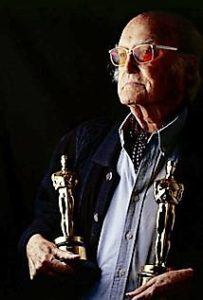 Spain's Gil Parrondo, double Oscar-winning art director for Patton and Nicholas and Alexandra, died on 24 December 2016 in Madrid, aged 95.
© Derek Winnert 2016 Classic Movie Review 3515
Link to Derek Winnert's home page for more reviews: http://derekwinnert.com/