Paris, Texas ***** (1984, Harry Dean Stanton, Nastassja Kinski, Dean Stockwell) – Classic Movie Review 1770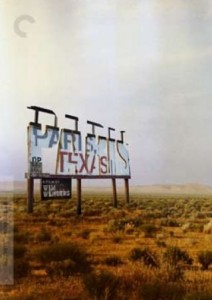 Director Wim Wenders's 1984 drama is a dazzling cult classic, with all concerned working on inspired form. The sizzling screenplay by playwright Sam Shepard and Texan writer L M Kit Carson (who did the adaptation) vibrantly captures the quirky, sour flavour of Eighties Texas and Los Angeles and its lost characters, with incredibly stylish visual help from ace cinematographer Robby Müller.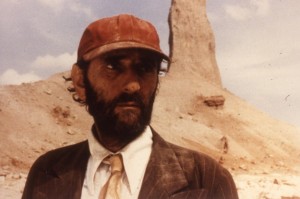 This startling, eye-opening and disturbing film haunts the and imagination. Propelled by the screenplay, direction and photography, it also motors on its first-rate roles and matching top-class performances by Harry Dean Stanton and Nastassja Kinski, both of whom have probably never been better in their long careers.
Stanton plays a drifter called Travis Henderson, who wanders out of the desert after a four-year absence. After his brother Wes (Dean Stockwell) finds him, they return to LA, where Travis is reunited with Hunter, the young son he's abandoned. [The boy is played by Hunter Carson, the eight-year-old son of the co-author and the actress Karen Black.]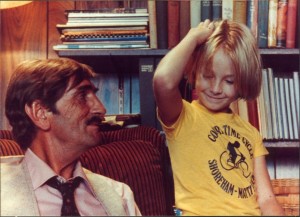 Travis and Hunter then set out to locate Jane (Kinski), the wife and mother who also vanished soon after Travis disappeared and is now working in a nude peepshow.
This last section of the film at the nude peepshow consists of one long extended dialogue between Stanton's Travis and Kinski's Jane, and runs more like a separate play for the theatre than the climax to a movie. But nevertheless it is triumphantly riveting.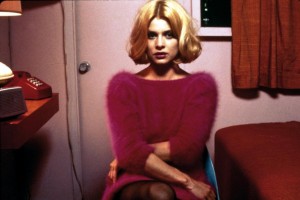 These were glory days for Wenders – and Paris, Texas received much deserved great critical praise, winning three awards at Cannes, including the Palme d'Or, and also winning the BAFTA award for Best Direction.
L M Kit Carson died on October 20 2014, aged 73. Karen Black died on August 8 2013, aged 74.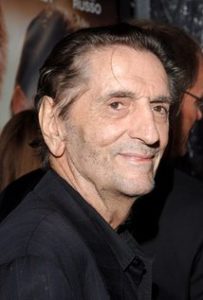 Beloved character actor Harry Dean Stanton turned 90 on 14 July 2016. He died on 15 91. His film career goes back all the way to Hitchcock's The Wrong Man in 1956.
© Derek Winnert 2014 Classic Movie Review 1770
Check out more film reviews on derekwinnert.com