Omen IV: The Awakening * (1991, Faye Grant, Michael Woods, Michael Lerner) Classic Movie Review 4077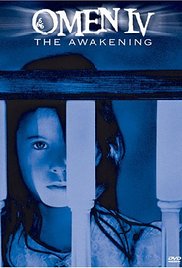 Directors Jorge Montesi and Dominique Othenin-Girard's 1991 Omen IV: The Awakening proves a dismal attempt to re-awaken and re-animate a long-dead saga with a ludicrous script by Brian Taggert, inept acting and clumsy direction. It was made in Canada on a tiny budget.
Asia Vieira plays a devilish little mysterious girl named Delia, who is adopted by attorneys Karen York and Gene York (Faye Grant and Michael Woods), makes friends with an ugly dog and starts causing horrible things to happen. Suspicious and the alarmed, Karen hires a private eye to find Delia's real parents.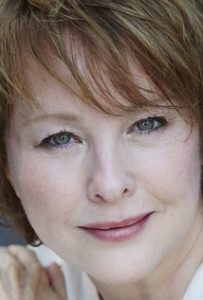 There is one decent performance – from Michael Lerner as the private eye Earl, but naturally he doesn't last so very long. On the plus side, Jerry Goldsmith's classy music for The Omen, Damien: Omen II and Omen III: The Final Conflict is reprised enjoyably with the help of Jonathan Sheffer. Also in the cast are Madison Mason, Ann Hearn, Jim Byrnes, Megan Leitch, Don S Davis, Duncan Fraser and Joy Coghill.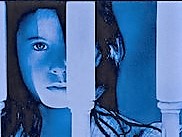 20th Century Fox advertised: 'They said it was over. They were wrong.'  They should have advertised: 'They said it was over. It should have been.' Omen number three was called The Final Conflict, so why can't they leave well alone? This one has a open ending that looks ominously ready for number five, which is the scariest thing about this movie.
But there was no number five and eventually Hollywood remade the 1976 original, The Omen, in 2006.
It got a theatrical release in France, Australia, Brazil, Japan, UK and South Korea.
Othenin-Girard quit half way through filming and was replaced by Montesi.
© Derek Winnert 2016 Classic Movie Review 4077
Check out more reviews on http://derekwinnert