North by Northwest ***** (1959, Cary Grant, James Mason, Eva Marie Saint, Jessie Royce Landis, Martin Landau, Leo G Carroll) – Classic Movie Review 4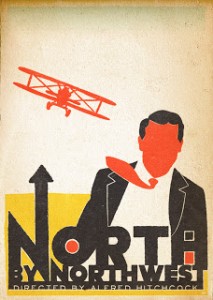 Was any thriller busier, faster or more polished? Buckle up for Alfred Hitchcock's great 1959 chase-thriller ride, following the desperate knife-edge fate of charismatic but smug and selfish middle-aged Madison Avenue advertising executive Cary Grant (as Roger O Thornhill -"What does O stand for?" "Oh, nothing").
He is confused with a spy called George Kaplan, who actually doesn't exist but has nevertheless been checked in at a luxury New York hotel which Thornhill happens to be at. Then he's kidnapped by Valerian (Adam Williams) and Licht (Robert Ellenstein) and soon he's on the run, being relentlessly pursued north by northwest across America by both the cops and secret agents.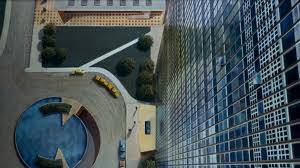 Each bravura set piece follows the next in double-quick succession: Grant's drunken cliff-top drive, his self-imposed arrest to escape the killers at an art saleroom, framed with a body in one hand and a knife in the other at the delegates' lounge of the United Nations building in Manhattan, under fire in open country from a crop-dusting plane "where there ain't no crops", trying to rescue the heroine from the villains at a Frank Lloyd Wright house, and the final chase across the mountainside heads of Mount Rushmore, all filmed either on location or on superb MGM studio mock-ups.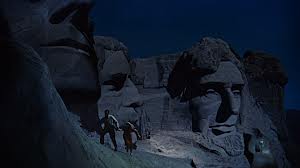 An immaculate Grant, timing it perfectly, gives a brilliant account of a man whose outward calm, self-confidence and self-regard slowly erode to vanishing point as the movie progresses. He is supported by some of Hitch's best players: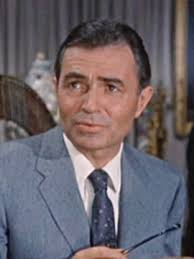 (1) silky James Mason as the sinister Euro-foreign spy villain Phillip Vandamm;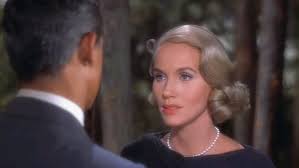 (2) ice-cool blonde Eva Marie Saint as Eve Kendall, the spy and counter-agent who sweetly sends Grant to his apparent death;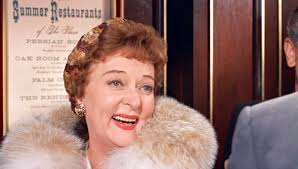 (3) the redoubtable Jessie Royce Landis as Grant's bitchy, shrill mom Clara Thornhill;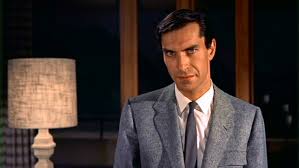 (4) an impossibly young-looking Martin Landau as Mason's menacing crypto-gay henchman Leonard;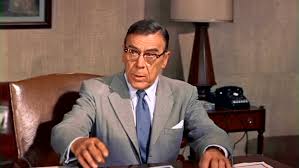 and (5) the always dependable Leo G Carroll as The Professor, America's cynical spy boss (it's no doubt the prototype of his Mr Waverly spy boss character in TV's The Man from UNCLE).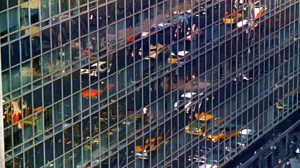 Hitchcock, boldly dispensing with plausibility and reality, films as if in the maelstrom of a nightmare with the utmost zest and joie de vivre, getting the humour, thrills, pace and tone exactly right. Never has so much inconsequence been delivered so much conviction. With the Ernest Lehman screenplay, Robert Burks cinematography, Bernard Herrmann score and Saul Bass title credits also inspired, this sees the Master on his absolute best form with a great team, delivering a five-star classic.
'I practise absurdity quite religiously,' said Hitchcock, and there you have it.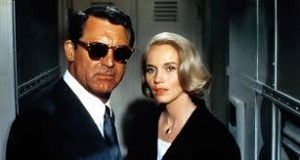 Clues to the puzzling title: Hamlet in the Shakespeare play is described as being mad "nor' by nor'west" and Grant flies north by Northwest Airlines in the movie.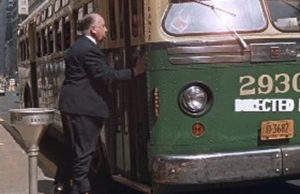 Hitchcock appears in his customary cameo at the start as a bus passenger excluded by closing doors.
In real life, Landis could hardly have been the hero's mom. The actress was only 10 months older than Grant.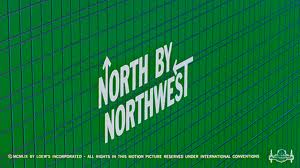 Hitchcock never did very well as the Academy Awards: there were three Oscar nominations for North by Northwest (Best Writing original story and screenplay, Editing, Art Direction/Set Decoration, colour) but alas no wins. It looks a treat made in VistaVision and Technicolor, just lovely.
Also in the cast are Adam Williams, Philip Ober, Josephine Hutchinson, Edward Platt, Robert Ellenstein, Les Tremayne, Philip Coolidge, Patrick McVey, Ed Binns, Ken Lynch, Stanley Adams, Malcolm Atterbury, Tol Avery, John Beradino, John Damler, Lawrence Dobkin, Tommy Farrell, Paul Genge, Ned Glass, Doreen Lang, Alexander Lockwood, Nora Marlowe, Howard Negley, Maudie Prickett, Ralph Reed, Jeffrey Sayre, Harry Seymour, Robert Shayne, Olan Soule, Helen Spring, Harvey Stephens, Harry Strang, Dale Van Sickel, Ray Weaver, Frank Wilcox, Robert Williams, Wilson Wood, Carleton Young, and English actress Maura McGiveney who makes her film debut in an uncredited role.
It is written by Ernest Lehman, shot in widescreen and Technicolor by Robert Burks, produced by Alfred Hitchcock and Herbert Coleman, scored by Bernard Herrmann, and designed by Robert F Boyle. It runs 136 minutes and is an MGM film.
James Coburn plays a character called George Kaplan in Hudson Hawk (1991).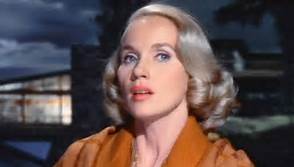 Eva Marie Saint was born on 4 July 1924 on Newark, New Jersey, and won an Academy Award for Best Supporting Actress for her role in Elia Kazan's On the Waterfront (1954).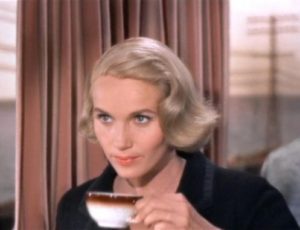 RIP Martin Landau (20 June 1928 – 15 July 2017) .
http://derekwinnert.com/the-39-steps-classic-film-review-119/
http://derekwinnert.com/strangers-on-a-train-classic-film-review-68/
http://derekwinnert.com/to-catch-a-thief-classic-film-review-443/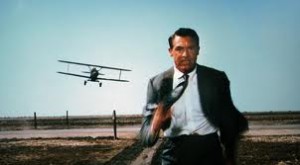 © Derek Winnert 2013 Classic Movie Review 4
Link to Derek Winnert's home page for more film reviews: http://derekwinnert.com/