Night Train to Munich **** (1940, Margaret Lockwood, Rex Harrison, Paul Henreid, Basil Radford, Naunton Wayne, James Harcourt, Felix Aylmer, Roland Culver) – Classic Movie Review 1832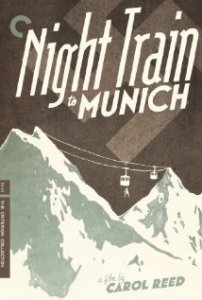 Director Carol Reed's fast-moving, enjoyable 1940 thriller is written by the reliable team of Frank Launder and Sidney Gilliat, who try to repeat the trick of their script for Hitchcock's The Lady Vanishes and nearly succeed.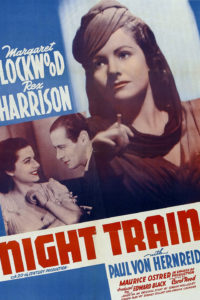 There's a 24-carat sparkle in another repeat outing for three of that movie's main and best elements – (1) an exciting train ride, (2) another star turn for Margaret Lockwood as the heroine and (3) new capers for the same duo of quirky cricket-mad Brits Charters and Caldicott, played again by the irreplaceable Basil Radford and Naunton Wayne.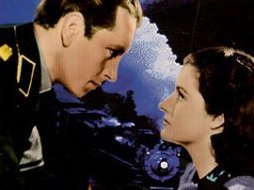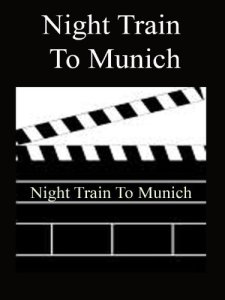 Unfortunately, this time the yarn, based on Gordon Wellesley's Oscar-nominated original story Report on a Fugitive, is harder to swallow. But it doesn't spoil the fun.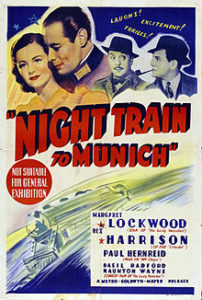 Rex Harrison gives his usual impeccably polished performance as British secret service agent Gus Bennett, who masquerades as a senior German army officer to snatch a Czech scientist, armour-plating inventor Dr Axel Bomasch (James Harcourt), and his daughter Anna (Lockwood) from the Nazis to safety.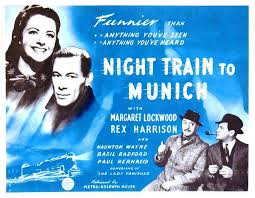 They have fled to England, but when the Gestapo kidnap them back to Berlin, Bennett follows in disguise and then pretends to enlist Anna over to the German cause.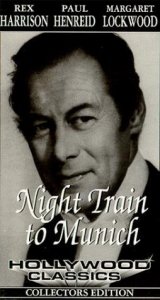 And there's a big helping of energetic wartime adventure entertainment, as well as plenty of high spirits from the actors and taut suspense conjured up by Carol Reed, the director of The Third Man and Odd Man Out.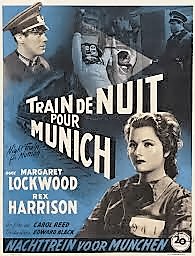 Paul Henreid [Paul von Hernried] also stars as Karl Marsen, while Kenneth Kent, Felix Aylmer, Roland Culver, Eliot Makeham, Raymond Huntley, Austin Trevor, C V France, Frederick Valk [Fritz Valk] and Wyndham Goldie co-star.
See also the granddaddy of all train thrillers 1932's Rome Express and Sleeping Car to Trieste (1948), both classic British train thrillers.
© Derek Winnert 2014 Classic Movie Review 1832
Check out more reviews on http://derekwinnert.com/