Night of the Big Heat [Island of the Burning Damned] ** (1967, Christopher Lee, Peter Cushing, Patrick Allen, Sarah Lawson, Jane Merrow, William Lucas, Kenneth Cope, Percy Herbert) – Classic Movie Review 3993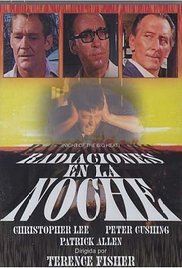 Director Terence Fisher's fairly invigorating 1967 chunk of British sci-fi hokum focuses on the extra-terrestrials who take over the remote Scottish island of Fara and cause an unbearable heatwave in the nineties so that they can survive the winter in an early case of the greenhouse effect. The men at the Met office just can't fathom it because mainland Britain is shivering in deepest winter, but a visiting scientist suspects aliens.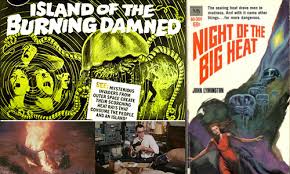 The chatty screenplay by Ronald Liles, Jane Baker and Pip Baker fails to get full mileage out of an amusing idea, based on John Lymington's novel. And the usually reliable Terence Fisher's direction seems surprisingly slack and unfocused this time. But husband and wife writing team Pip and Jane Baker are credited with additional scenes and dialogue, working over the original script at the last minute. So if the original script was actually 'unworkable' as it was judged at the last minute, Fisher's direction is probably not to blame for the film's problems, as he was probably actually doing a rescue job.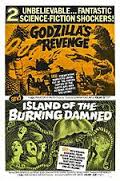 In any case, the notable cast comes to the rescue. Christopher Lee and Peter Cushing are on good form as scientist Godfrey Hanson and Dr Vernon Stone, and there is a rare chance to see husband and wife Patrick Allen and Sarah Lawson working together, as Jeff and Frankie Callum, as well as the young Jane Merrow as Angela Roberts just before her success in The Lion in Winter.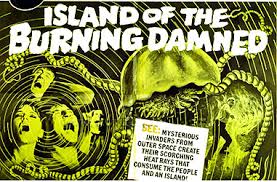 Also in the cast are William Lucas, Kenneth Cope, Percy Herbert, Thomas Heatcote, Anna Turner, Jack Bligh, Sydney Bromley and Barry Halliday.
Lee recalled that the heat wave scenes were shot in the middle of winter so the actors were covered with glycerin to simulate heavy sweating and had to wear light clothes in freezing temperatures.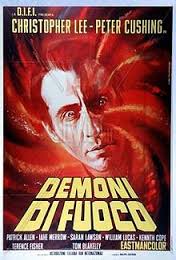 French distributors added graphic sex scenes for La Nuit de la Grande Chaleur on the adult film circuit, with doubles for Merrow and Lawson in the new scenes.
The US title of Island of the Burning Damned sounds a whole lot more exciting than the original Night of the Big Heat. It played in the US in 1971 in a double bill with Godzilla's Revenge [All Monsters Attack].
 © Derek Winnert 2016 Classic Movie Review 3993
Check out more reviews on http://derekwinnert.com