Nashville ***** (1975, Ned Beatty, Ronee Blakley, Keith Carradine, Geraldine Chaplin, Henry Gibson, Michael Murphy, Lily Tomlin) – Classic Movie Review 4174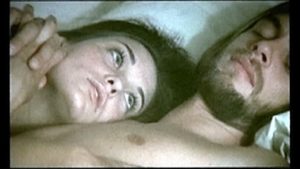 Director Robert Altman's brilliant, many-faceted 1975 kaleidoscopic satirical musical comedy multi-drama, centred on the town of Nashville's fund-raising country music concert, is one of this great director's finest films.
Nashville won the Oscar and Golden Globe for Best Original Song for Keith Carradine for 'I'm Easy'. Ronee Blakley and Lily Tomlin were both nominated for Best Supporting Actress, Robert Altman was nominated for Best Director and the film was nominated for Best Picture. It won a Bafta for Best Sound Track. Its nine Golden Globe nominations are a record, and its four Best Supporting Actress nominations are unprecedented.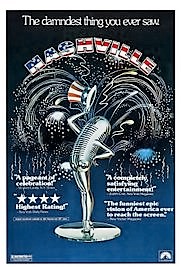 Altman directs with breathtaking style and polish, keeping his assorted two dozen main characters sharply in focus, along with its hour of musical numbers (all live concert footage) and multiple story lines. There is witty, closely observed writing by Joan Tewkesbury as inter-related people prepare for a political convention over five hectic days leading up to a political rally for the Replacement Party candidate, and most of the characters come together at an outdoor concert at the Parthenon in Nashville in the final half hour.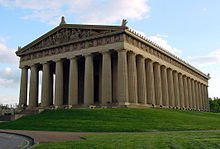 And there are some lovely performances from a large quirky, iconic ensemble cast, headed by Ned Beatty, Ronee Blakley, Keith Carradine, Geraldine Chaplin, Henry Gibson, Michael Murphy and Lily Tomlin.
A snapshot of people involved in country and gospel music, the epic and panoramic movie is ambitious and lengthy at 160 minutes, but all you need to do is just sit back and relax into enjoying it. Many people did. It was a hit, taking $6.8 million in the US, for a worldwide $10 million total on a cost of $2.2 million.
The cast includes David Arkin, Barbara Baxley, Ned Beatty, Karen Black, Ronee Blakley, Timothy Brown, Keith Carradine, Geraldine Chaplin, Robert DoQui, Shelley Duvall, Allen Garfield, Henry Gibson, Scott Glenn, Jeff Goldblum, Barbara Harris, David Hayward, Michael Murphy, Allan F Nicholls, Dave Peel, Cristina Raines, Bert Remsen, Lily Tomlin, Gwen Welles, and Keenan Wynn. Elliott Gould and Julie Christie play themselves.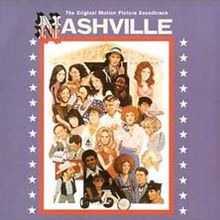 All the actors write and perform their own songs for the movie.
Ronee Blakley, who was working as a back-up singer in Nashville and had contributed some songs to the film, replaced Susan Anspach at the last minute because she wanted more money.
© Derek Winnert 2016 Classic Movie Review 4174
Check out more reviews on http://derekwinnert