Murphy's War *** (1971, Peter O'Toole, Siân Phillips, Philippe Noiret) – Classic Movie Review 6546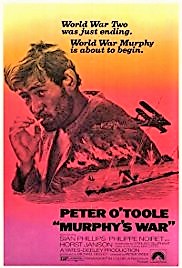 Director Peter Yates's 1971 British wartime adventure drama finds a good role for Peter O'Toole as Murphy, the sole British naval ship survivor of a German torpedo attack in Venezuela, who is obsessed with blowing up a U-boat with a bomb dropped from his old seaplane.
O'Toole's performance and director Yates's enthusiasm combine to put excitement into the adventure, set just as World War Two is ending, and the action is drivingly handled.
It is a pity that Stirling Silliphant's screenplay adapted from Max Catto's novel does not inject enough passion into the dialogue and characters. It is a good, worthy film, but old fashioned and not very exciting, and it never quite comes to the boil. But it is still a worthwhile movie.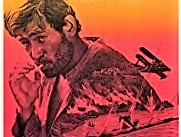 It helps that O'Toole has two excellent co-stars. Siân Phillips plays the doctor lady Hayden ('She's a Quaker. That's like bein' a bloody nun, isn't it?'). Philippe Noiret plays Louie, the island's Government Administrator who assists Murphy.
Siân Phillips was then married to O'Toole. They married in December 1959, had two children and divorced on 14 August 1979. They worked frequently together on stage and in the movies, including Becket (1964), Goodbye, Mr Chips (1969), Murphy's War (1971) and Under Milk Wood (1972).
Also in the cast are Horst Janson, John Hallam and Ingo Mogendorf.
It is shot in Eastmancolor by Douglas Slocombe, produced by Peter Yates and Michael Deeley, and scored by John Barry.
O'Toole and Yates inherited the project from Frank Sinatra and director Burt Kennedy, who did Dirty Dingus Magee instead.
© Derek Winnert 2018 Classic Movie Review 6546
Check out more reviews on http://derekwinnert.com