Muriel's Wedding **** (1994, Toni Collette, Rachel Griffiths, Bill Hunter) – Classic Movie Review 152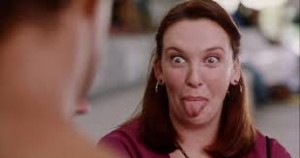 Romcom heaven! P J Hogan's 1994 movie is a glorious Aussie feel-good romantic comedy drama along the lines of the Ugly Duckling story, in which of course she turns into a beautiful and happy swan. In her star-making performance, the 22-year-old Toni Collette is marvellous as the sad, plump girl Muriel Heslop, an obsessive-compulsive dreamer.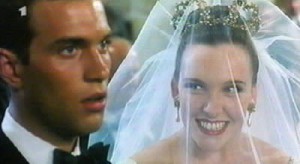 Existence in Australia's Porpoise Spit is horribly humdrum and totally sucks for the hopelessly romantic Muriel. She takes comfort in staying in her room, hiding from her crazy family, and listening to the songs of ABBA, while dreaming of her wedding day. There are just a couple of problems; she's plump and she hasn't got a fella. In fact, she's never had a date at all.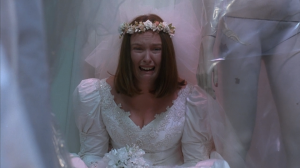 So she steals some money to go on a tropical holiday and soon finds friendship and then finally love with a fella after a wacky fellow ABBA fan called Rhoda Epinstalk (Rachel Griffiths) walks into her life.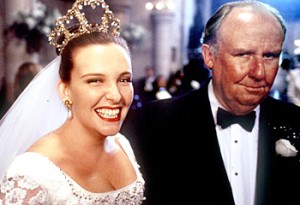 Muriel then makes good with a bunch of sassy girlfriends on the road to Sydney, where she thinks all will be well if she finds a hunk to marry. Then, right on cue, she spots the gorgeous David Van Arkle (Daniel Lapaine).
Hogan's movie is a robust, raunchy, rude and raucous riot. The ABBA music is its crowning glory. But it wouldn't work without Collette. She's a vivacious force of nature.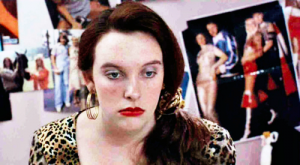 Collette and the almost equally terrific Griffiths won Best Actress and Best Supporting Actress awards from the Australian Film Institute, who also voted in Best Film. Hogan's sprauncy screenplay was nominated for a Bafta. Collette gained 40lbs in seven weeks to play the role. Filmed in Coolangatta, standing in for Porpoise Spit.
Also in the cast are Jeanie Drynan, Gennie Nevinson, Matt Day, Sophie Lee, Rosalind Hammond, Belinda Jarrett, Pippa Grandison, Daniel Wyllie, Gabby Millgate, Chris Haywood, Cecily Polson, Nathan Kaye and Rob Steele.
It is written by P J Hogan (from his story), shot by Martin McGrath, produced by Jocelyn Moorhouse, scored by Peter Best and designed by Paddy Reardon.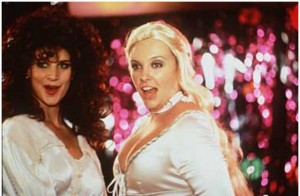 Hogan went on to direct My Best Friend's Wedding in 1997, as well as Peter Pan (2003) and Confessions of a Shopaholic (2009), but has found the magic of Muriel's Wedding hard to repeat.
© Derek Winnert 2013 Classic Movie Review 152
Check out more reviews on http://derekwinnert.com