Mr & Mrs Smith ***½ (1941, Carole Lombard, Robert Montgomery, Gene Raymond) – Classic Movie Review 572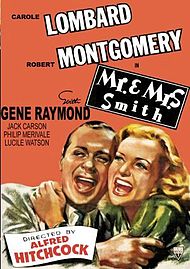 Alfred Hitchcock's single effort at making one of the screwball marital comedy movies that were so in vogue at the time (1941) was made as a personal favour to his friend Carole Lombard. Working outside his usual comfort zone, Hitchcock produces a film to reckon with and be greatly entertained by. But he was never happy with the result and was later dismissive of the film, though it was a hit and made a profit of $750,000.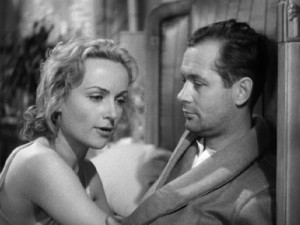 Screenwriter Norman Krasna had come up with the basic idea of Mr and Mrs Smith (under the original working titles of Who Was That Lady I Seen You With? and No for an Answer) and pitched it to Lombard who was keen and sold it to the RKO studio, then contacting Hitchcock. Curiously the files at RKO Radio Pictures tell a different story, suggesting that Hitchcock himself pursued the project.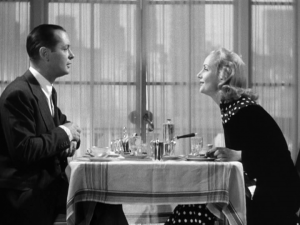 Robert Montgomery stars with Lombard as Mr David Smith and Mrs Ann Smith, a constantly bickering married couple living in New York City who, though happy, often have fights that last for days before they lovingly reconcile. One day they discover that, after three years together, they aren't actually married at all, happily or otherwise, like they thought they were, because revised American state boundaries have made changes that make their union void.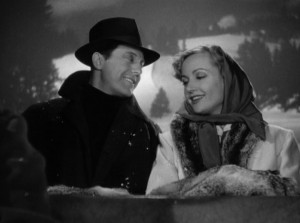 Idaho county official Harry Deever (Charles Halton) informs David and that, because of the jurisdictional mishap, their three-year old marriage licence from Idaho is not valid. Uncertain of their future, Mrs Ann Smith chucks Mr David Smith out, but he tries to woo her back, while she tries to make him jealous by dallying with his friend and law business associate, Jefferson 'Jeff' Custer (Gene Raymond).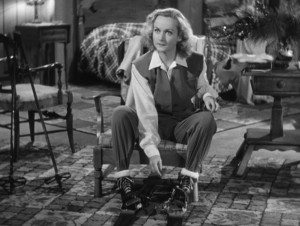 It's as lightweight as the proverbial feather but it's all so charmingly acted and bubbly, with the stars sparkling together and a splendid gallery of favourite Hollywood character actors, that it's a fine piece of vintage entertainment, and generally way better than its reputation suggests.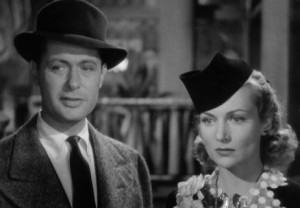 A playful Hitchcock has got the measure of the actors and the piece exactly, timing the well written and acted laughs precisely and the pace exactly, so that you wish he'd filmed more comedy. Maybe it's only because you're secretly awaiting the next murder that doesn't come that the film seems not quite one of Hitchcock's best.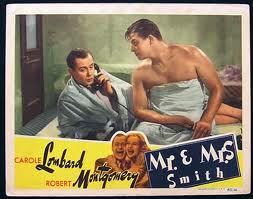 Hitchcock said: 'That picture was done as a friendly gesture to Carole Lombard. In a weak moment I accepted. Since I didn't really understand the type of people portrayed in the film, all I did was to photograph the scenes as written.'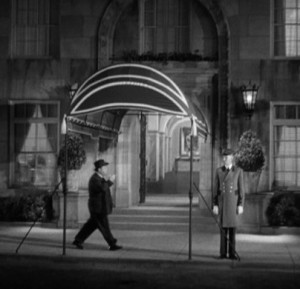 Alfred Hitchcock can be seen in his usual cameo passing Robert Montgomery in front of his apartment building, as the camera pulls back, about 43 minutes into the film. To the delight of the crew, Lombard herself directed Hitchcock in the brief scene, forcing him to redo his very simple part many times.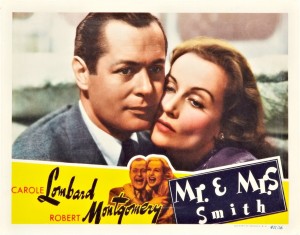 It was to prove Lombard's last film released before her death, aged only 32. To Be or Not to Be (1942) was her final film, released two months after she tragically died in a plane crash, while on a World War Two War Bond tour.
Also in the cast are Jack Carson, Philip Merivale, Lucile Watson, William Tracy, Esther Dale, Emma Dunn, Betty Compson, Patricia Farr, William Edmunds, Adela Pearce, Murray Alper and James Flavin.
© Derek Winnert 2013 Classic Movie Review 572
Check out more reviews on http://derekwinnert