Motorcycle Gang *½ (1957, Anne Neyland, Steven Terrell, John Ashley, Carl Switzer, Raymond Hatton, Wayne Taylor, Russ Bender) – Classic Movie Review 4448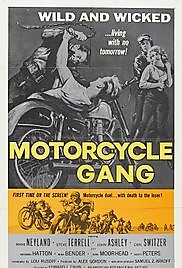 Anne Neyland, Steven Terrell and John Ashley star in director Edward L Cahn's campy, amusingly dated same year remake of Dragstrip Girl (1957). Lou Rusoff cannibalises his own original story for the new screenplay. In the semi-revised storyline, a troublemaker returns to town to find his buddies have joined a goody-goody supervised motorcycle club.
Neyland stars as the sexy bike gang moll Terry, who is fought over by the two heroes, Randy and Nick (Terrell and Ashley).
Also in the cast are Carl Switzer, Raymond Hatton, Wayne Taylor, and Russ Bender.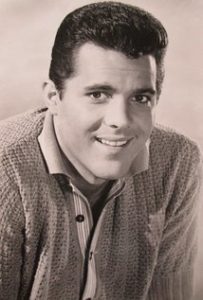 Filming had to be held up when star John Ashley was drafted into the army and it was shot during two weeks when he was on leave after basic training.
It was released by American International Pictures as a double feature with Sorority Girl. It was remade as a TV movie by John Milius in 1994.
Bender and Terrell teamed up again in 1957 with director Cahn for his classically bad sci-fi movie, Invasion of the Saucer Men.
© Derek Winnert 2016 Classic Movie Review 4448
Check out more reviews on http://derekwinnert.com