Miller's Crossing ***** (1990, Gabriel Byrne, Albert Finney, John Turturro, Marcia Gay Harden, Jon Polito) – Classic Movie Review 126
With Joel directing, Ethan producing and both of them writing, the Coen Brothers' edge-of-seat Mob thriller is scarily dynamic, urgently propelled and spectacularly stylish. Stylised and jokey near to the point of parody, it stops just short of not taking itself seriously, and then takes itself very seriously indeed. Though underrated and less famous, it's one of their finest movies, up there with Blood Simple, Fargo and No Country for Old Men.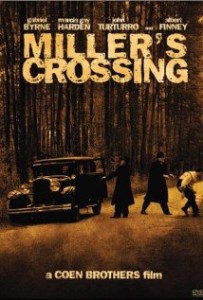 Albert Finney and Gabriel Byrne are outstanding as an Irish gang boss and his right-hand man fighting over a Chandleresque femme fatale called Verna (Marcia Gay Harden) and battling a rival Mob in Prohibition-era America. Byrne plays Tom Regan, laid-back, laconic adviser (the consiglieri in The Godfather) to Finney's Leo, who tries to keep the peace between the warring gangs fighting for control of an un-named city, and gets into a lot of trouble caught in the crossfire.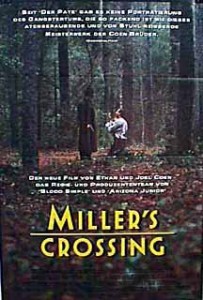 The labyrinthine plot, darkly humorous dialogue full of in-jokes and period slang, bursts of appalling violence, huge number of corpses, the top-notch acting and the bravura direction make for splendid gangster movie filmmaking. Into the mix, we must add Barry Sonnenfeld's muted, noirish cinematography, Carter Burwell's exciting score and Dennis Gassner's haunting production designs. All three are amazing pieces of work.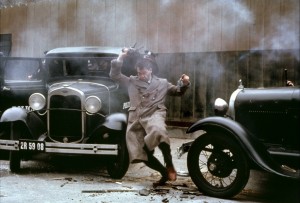 And there's a tremendous support cast. John Turturro's Bernie Bernbaum, Jon Polito's Johnny Caspar, Steve Buscemi's Mink, J E Freeman's Eddie Dane, Al Macini's Tic-Tac, Michael Jeter's Adolph and Frances McDormand (Joel Coen's wife, uncredited as the mayor's secretary) are all part of the rich tapestry of characters of the movie.
Despite the glut of gangster movies, this splendid movie is nail biting, atmospheric and original, carving out its unique niche, though disappointingly it wasn't a box-office hit.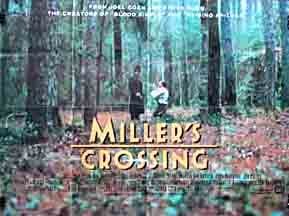 Director Sam Raimi has a cameo as a snickering gunman. Worryingly, Finney also appears in drag in the scene in the women's restroom.
The Coen Brothers had writer's block during scripting, so they stopped for three weeks and wrote Barton Fink, about a writer with writer's block. Tom Regan's residence is the Barton Arms. Now that's resourceful! It's a clue that the film editor on Miller's Crossing is Michael R Miller.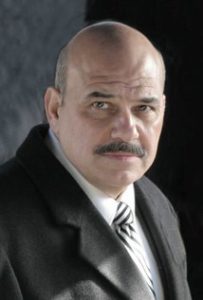 Jon Polito died on 1 September 2016, aged 65. Other notable roles are in Barton Fink, The Man Who Wasn't There, The Crow, Blankman (as Michael 'The Suit' Minelli), The Freshman and Big Eyes.
© Derek Winnert 2013 Classic Movie Review 126
Check out more reviews on http://derekwinnert.com