Man's Favorite Sport? *** (1964, Rock Hudson, Paula Prentiss, Maria Perschy) – Classic Movie Review 3923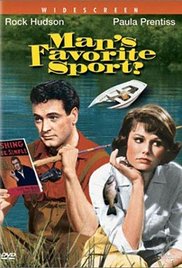 Despite the teasing, possibly sexy title, Man's Favorite Sport turns out to be fishing – of course! – in producer-director Howard Hawks's thin but likeable 1964 comedy.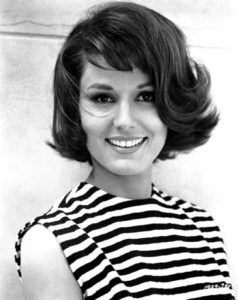 Rock Hudson stars as Roger Willoughby, a fishing tackle sports-goods salesman, supposedly a leading expert on sports fishing, who is forced to take part in a tournament though he knows zilch about fishing and he has never fished in his life. There is not really enough beef in this idea to sustain a film. But help is at hand with some funny physical comedy and the genial, jovial, relaxed performances. Unusually, it was filmed in sequence by director Hawks.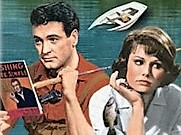 The film gets an extra star for a delightful performance from Paula Prentiss, who was rarely better used, as Abigail Page, the publicist who persuades John McGiver (also excellent) as Hudson's boss William Cadwalader to enter him in the tournament.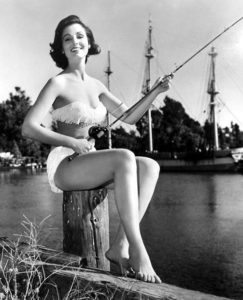 John Fenton Murray and Steve McNeil's amiable screenplay is taken from Pat Frank's story The Girl Who Almost Got Away.
Also in the cast are Maria Perschy, Charlene Holt, Roscoe Karns, Norman Alden, James Westerfield, Forrest Lewis, Regis Toomey, Tyler McVey, Kathie Browne, Paul Bryar, Joan Tewkesbury, Edie Williams, Paul Langton and Margaret Sheridan.
© Derek Winnert 2016 Classic Movie Review 3923
Check out more reviews on http://derekwinnert.com