Man on the Moon **** (1999, Jim Carrey, Danny DeVito, Courtney Love, Paul Giamatti, Gerry Becker) – Classic Movie Review 4914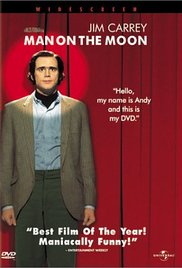 Director Milos Forman's distinguished 1999 comedy drama stars Jim Carrey in one of his best roles and finest films. Carrey won the 2000 Golden Globe for Best Performance by an Actor in a Motion Picture – Comedy or Musical. It immediately followed his 1999 Golden Globe Best Performance by an Actor in a Motion Picture – Drama for The Truman Show (1998). He holds six Golden Globe nominations in total, and no Oscar nominations.
Putting away the Ace Ventura-style slapstick, Carrey is superb as troubled comic and star of 80s TV's Taxi Andy Kaufman in this brilliant showbiz biopic, directed with great brio and panache by Milos Forman. Showing what a truly accomplished actor he could be, Carrey completely buries himself in the role of the legendary comedian.

The cast of Taxi (1978-1983) play themselves (Marilu Henner, Judd Hirsch, Carol Kane, Christopher Lloyd), apart from Danny DeVito who plays George Shapiro in the movie, so his TV character Louie doesn't appear, and Tony Danza, who in real life quarreled with Kaufman.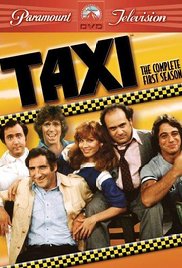 It is written by Scott Alexander and Larry Karaszewski, shot by Anastas N Michos, produced by Michael Shamberg, Danny DeVito and Stacey Sher, scored by Mike Mills and Michael Stipe and designed by Patrizia von Brandenstein.
Also in the cast are Courtney Love, Paul Giamatti, Peter Bonerz, Vincent Schiavelli, Miles Chapin, Jerry Lawler, Gerry Becker, Leslie Lyles, George Shapiro, Budd Friedman, Melanie Vesey, Michael Kelly, David Letterman, Norm Macdonald and Lorne Michaels.
The title is an REM song about Kaufman.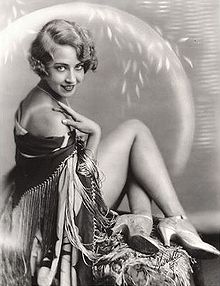 Actress Doris Eaton Travis appears in the small role of Eleanor Gould, aged 95, 66 years after her last movie appearance in Reckless Decision (1933).
In 2005, aged 101, the former Ziegfeld Girl, was back on a 42nd Street stage for Broadway's 19th annual fund-raiser to fight AIDS. 'It is very thrilling and very delightful to step out onto that (New) Amsterdam Theatre, where my career in musical comedy theatre started,' Travis said after working through a little tap dance number with about a dozen male hoofers. 'It's the same old floor that I tapped on.'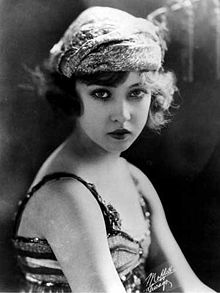 She appeared in the production almost every year from 1998, often presenting renditions of her old dances to standing ovations from the audience.
In 1997, she and four former Ziegfeld Girls had reunited for the reopening of the New Amsterdam Theatre. She was the only one who could still dance.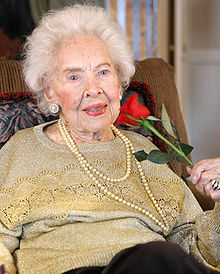 Doris's last stage appearance was for the opening of the 2010 Easter Bonnet AIDS fund-raiser show on 27 April 2010, one month before her death aged 106 on 11 May 2010. She was the last of the Ziegfeld Girls.
© Derek Winnert 2017 Classic Movie Review 4914
Check out more reviews on http://derekwinnert.com